News
Video: 16-Year-Old Girl Wins Burnout Contest!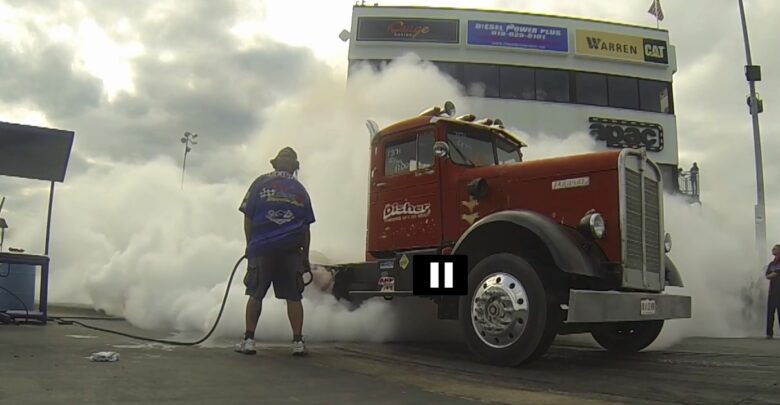 Most 16 year-olds are worried about getting their driver's license. This 16 year-old is worried about turning semi truck tires into smoke!
Without fail, the Burnout Contest at NHRDA Diesel Nationals is the most anticipated activity at the end of the event. Six competitors signed up for the $500 competition and each gave it their all. Winners are determined strictly from decibel level of crowd applause at the end of each burnout. While all the entrants put on a great show, the crowd was partial to Charnie Disher's attempt and gave her the most enthusiastic round of applause with 107.7 decibels.