News
Video: The Story Behind the World Record Kayak Halibut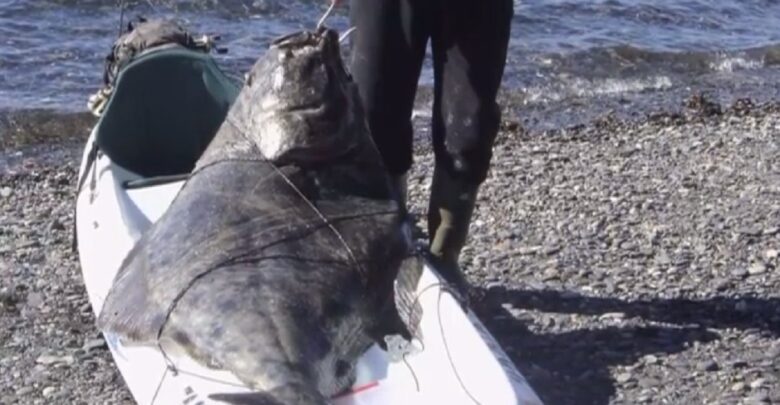 Kayak angling is can be difficult but rewarding.
Howard Mckim caught a 180 pound halibut while kayak fishing in Canada and it's a story he will never forget. The record breaking fish was extremely difficult to reel in.
Howard Mckim is a professional kayak fishing guide out of Alaska so don't expect to have this same luck. Reeling in a fish of this size from the depths that these fish tend to be found is extremely difficult. Doing it from a kayak ads another level of difficulty that elevates this catch to record status.
What's the biggest fish you have caught from a kayak? Let us know in the comments.