News
Video: Dolphin Smashes Into Very Unlucky Paddleboarder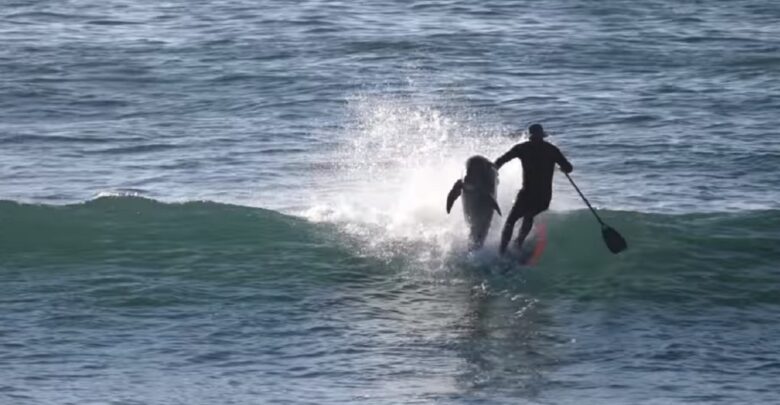 Paddleboarding is supposed to relaxing. However, that's not always the case.
A pod of dolphins was swimming just under the wave this paddleboarder was trying to surf. Just as the board came to the crest of the wave the dolphin jumped up and knocked the surfer into the water. Talk about bad luck!
For a more relaxing view of paddleboarding you can watch Facing Waves on CarbonTV.