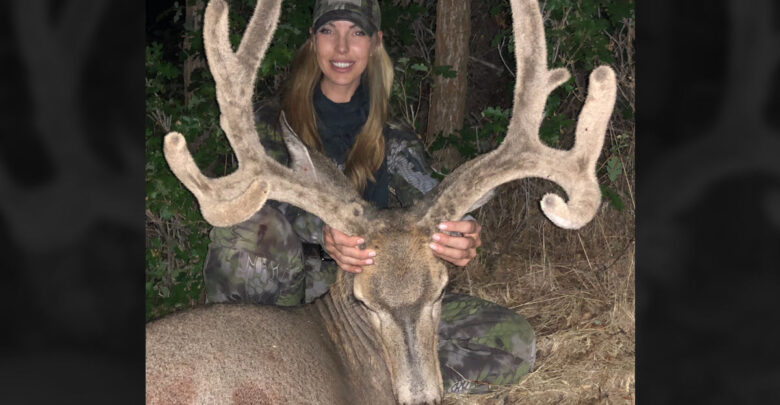 Even though we typically associate the kickoff of deer season with fall temperatures and changing leaves, early season hunts can make it feel more like summertime. The deer are still in velvet (or most of them, anyways) and hunters have a chance to stalk deer as early as the third week of August.
This year Julie McQueen, host of the hit CarbonTV Original Series Outdoor Weekly, drew an early season tag and booked a hunt with The R&K Hunting Company in Henefer Utah. We wanted to catch up with McQueen to see what was so special about this hunt, aside from the fact that she clearly filled the tag. And instead of a hunting video, she gave us access to her personal video messages from the field with her best friend Jana Waller!
CarbonTV: "Tell us how a hunt like this comes together. From the planning stages to the final moments."
McQueen: "The first step is making a solid plan! I knew I wanted to hunt with R&K, and they even helped me put in for the draw and get my paperwork in order. We booked the dates after I drew the tag, and as soon as I showed up at the lodge in Henefer Utah I was looked after completely. The food was incredible, and they really made this a fun hunt for me in every way.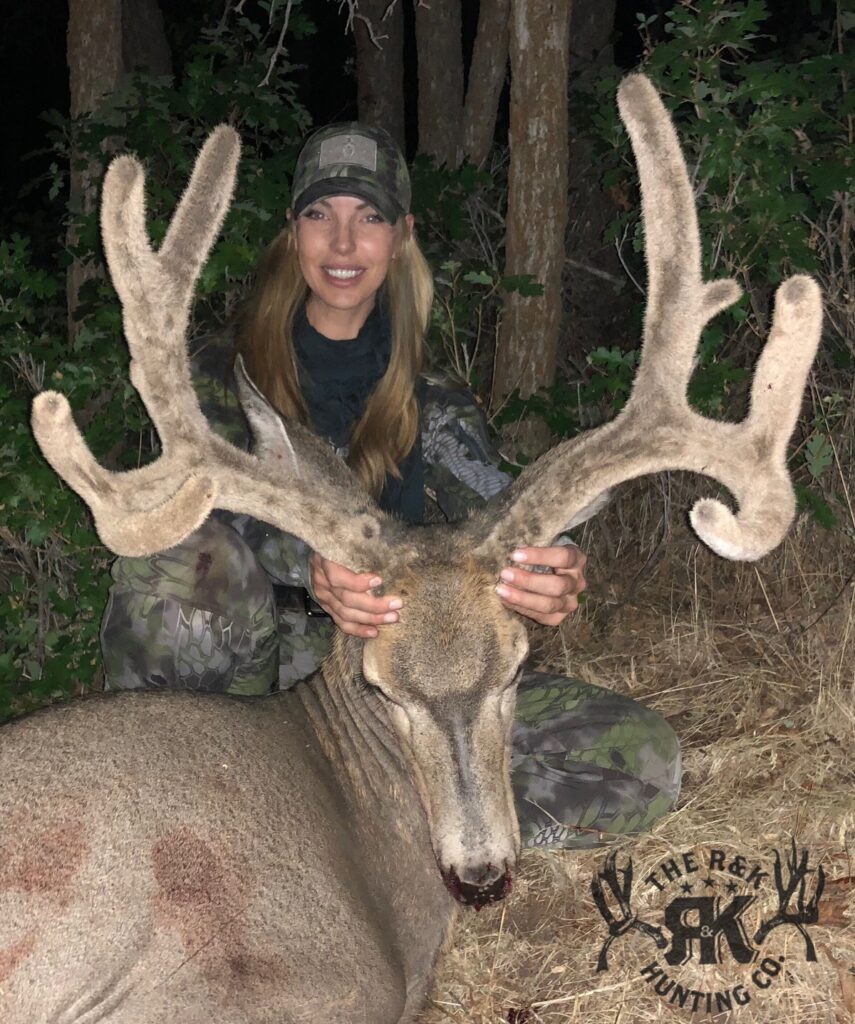 CarbonTV: "This deer that you ended up harvesting, was it the first one you stalked?"
McQueen: "Not even close! We put stalks on some real trophy animals over the course of four days. The quality of deer in that area is just unreal. Just glassing some of those deer was a dream come true. I put a few unsuccessful stalks on other deer, and then on the fourth day this one just happened to be in the wrong place at the right time."
CarbonTV: "Tell us about the shot!"
McQueen: "I had just begun to move to a spot further down a cattle trail because my wind changed directions. I had my boots off, and I quietly walked down this trail towards some bucks that were making their way to a field. I heard something walking behind me, I paused to listen, and before I knew it I was looking at a gorgeous buck 40 yards away. I already had an arrow knocked. I latched onto my d-loop and drew back in one fluid motion. The deer was severely quartering away, and I let my arrow fly. It hit him perfect. The arrow went up through all of the important stuff, and he only ran about 100 yards."
CarbonTV: "Anything else you'd like to fill our readers in on?"
McQueen: "This was my first velvet buck, and I did get very emotional when we recovered him. I can't thank my friend Justin Richins at R&K enough. They made this one of my most memorable hunts to date. And it's funny how small moments of the hunt stand out to us afterwards. Like, when I was laying on the cattle trail waiting for the deer to get out of their beds and move towards the fields, I sent my best friend Jana Waller a video message. And she sent me one back. And I just remember being so incredibly happy to be laying on that trail knowing that people who love me are rooting for me and waiting for the report at the end of the day. It's such a great feeling to do what we love and have people around us supporting that."