News
Video: John Deere Unveils Autonomous, Electric Tractor With a Really Long Extension Cord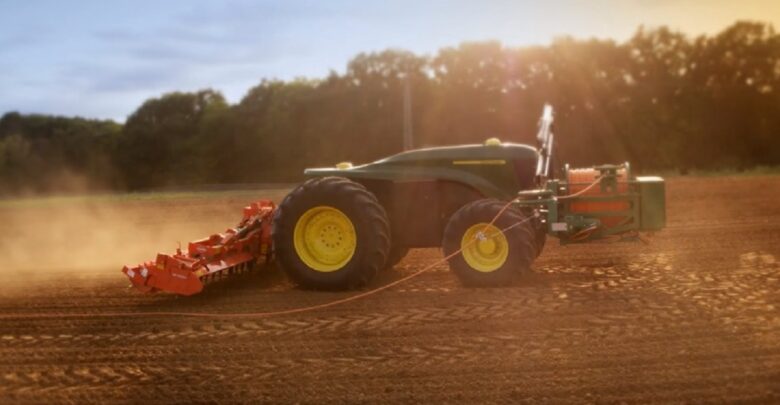 Here's an old fashioned solution to a modern problem.
John Deere developed the new electric agricultural machine through the GridCON research initiative with help from B.A.U.M Consult GmbH and the TU Kaiserslautern (technical university). The resulting tractor looks unlike anything else on the market because of the lack of cab and the giant cord reel. Since battery technology is not quite advanced enough to power tractors for long periods of time this cord solution, while silly looking, actually makes sense.
This should work great as long as there are not other tractors out in the field that might run over the 1KM long cable.