News
Bass Pro Shop and Cabela's Reportedly Ban African Hunting Pictures from Pro Staff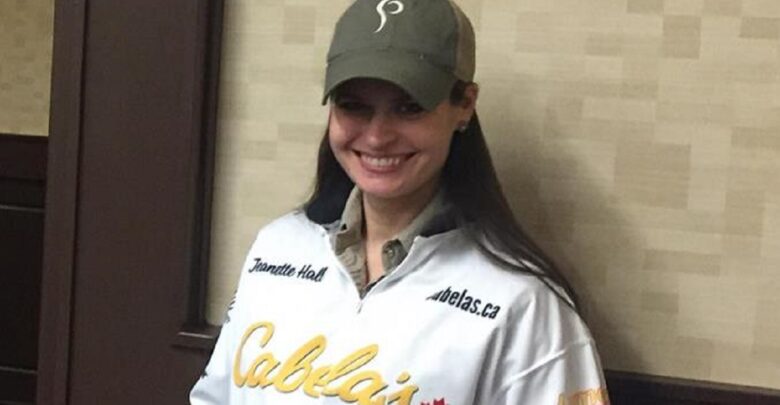 Former Cabela's pro staff member Jeanette L Hall recently stated in a Facebook post that Cabela's would no longer permit pro staff to post pictures of their African hunts. If true this is a big departure from previous policies. Any one who has walked into a Cabela's knows that the stores are full of taxidermied exotics from around the globe.
Here's what Jeanette said in her post.
First big change of 2019. I have declined Cabela's offer to be a Pro Staff this year. While it has been fun teaching the past 3 years, which is one of my passions, some of the changes since the merger between Bass Pro Shop and Cabela's has troubled me. The biggest being that I received an email from corporate stating that I could no longer post photos of my African hunts or exotic hunts. This goes against everything I stand for. As you all know, I'm a HUGE advocate for hunting my beloved Africa. I will not be ashamed nor hide the fact that I proudly hunt internationally. I emailed corporate back about this questioning why I was banned from posting my photos but they refused to give me any reason. I didn't like this secrecy and lack of transparency. Dick Cabela was a big advocate for hunting Africa and I know if he were alive he would be furious with this decision. Just as I am. It makes me wonder if Cabela's will become a camping store only in the near future as politically correct idiots continue to chip away at hunting from all angles.
Many people assumed I got gear for free from Cabela's. FALSE. I was never even given so much as a hat. I had to pay for everything. While I got a small discount on branded items only, everything else was full price.
There was much more involved in my decision as well. One of the managers had shunned me from the south store because I had voiced my opinion. Thus I had to travel to the north store, which is even further of a commute for me (fuel was not compensated as per my contract). This childishness was yet another factor prompting my decision.
So there you have it. I will no longer be active on the Cabela's Pro Staff page. It was a fun ride but I will not be gagged and told I cannot post my photos of hunts I'm extremely proud of.

Is this an isolated incident that affected a single hunter, or has this policy been applied to all Cabela's/ Bass pro-staff? Time will tell, but for now the news doesn't look good for African hunters. Here's an alleged copy of the email sent out to pro staff. This email is completely unverified at this point.
Hunting in Africa provides an essential conservation service that can't be supported without revenue from hunting. You can learn more about this message from the following videos on CarbonTV.