News
The FBI Just Released Its Bigfoot File Because of a FOIA Request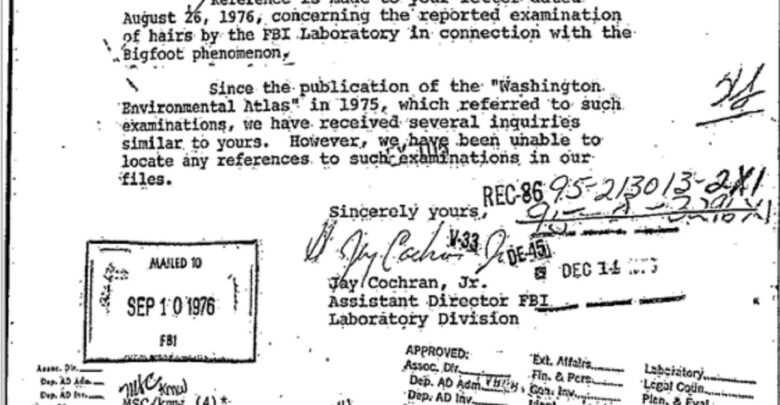 The FBI just released it's bigfoot file as a result of a FOIA request and it's fairly interesting.
If you spend enough time in the woods you eventually see or hear something that's hard to explain. Maybe it's a feeling of being watched, an odd sound, or something more intense. These phenomena usually have very normal explanations upon further examination. However, some people are convinced that there a bigfoots lurking in the woods of North America
Bigfoot: https://t.co/Dk93p4zbJO

— FBI Records Vault (@FBIRecordsVault) June 5, 2019
The file mostly pertains to the owners of the Bigfoot Museum in Oregon asking for forensic testing on samples of hair they believed came from bigfoot. After a number of polite requests the FBI eventually took the samples for testing. The results of the test showed that the hair came from a deer and not a bigfoot. However, that rather conclusive result did not sway the beliefs of the owners of the Bigfoot Information Center and Museum.
text
Bigfoot Part 01 of 01 by on Scribd
Over all the findings are fairly mundane and they easily explain away the bigfoot claims. We had our own potential bigfoot sighting on the CarbonTV Northern Michigan Eagle Cam a while back. It could easily be a person walking though the woods, but many people believe it was a real bigfoot sighting.