News
Bills to Ban Firearm Suppressors Introduced in US House and Senate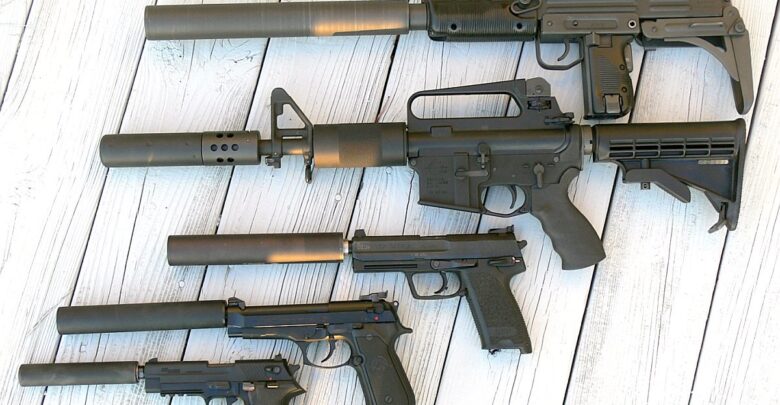 The latest fight against gun rights is taking aim at gun suppressors.
US Senator from New Jersey, Bob Menendez, proposal would ban the sale of new suppressors and allow for a 90-day buyback program using federal grants and give exception for certain current and former law enforcement. His bill which will be introduced today is called the Help Empower Americans to Respond Act, or HEAR Act.
He released this statement announcing the bill:
"Silencers undermine public safety. They undermine the ability of law enforcement to do their jobs. And they undermine the ability of Americans in the midst of mass shootings to survive," Sen. Menendez said.  "No one needs a silencer to defend themselves or their home, but everyone needsto be able to hear when their lives are in danger, and that's exactly what the HEAR Act will do."

A gun silencer, also known as a suppressor, attaches to the barrel of a firearm and muffles the sound and kickback of a gun. Silencers pose a great danger to law enforcement officers and the public since they are unable to detect the location of an active shooter. Although there are laws currently in place to regulate gun silencers, Republicans have continuously fought to deregulate the deadly devices. A nationwide ban on silencers would ensure the devices are not trafficked into states, such as New Jersey, where they are already prohibited.
Additionally, US representative from Virginia, Jennifer Wexton, will be introducing similar legislation in the United States House of Representatives today. These bill have very little chance at passing due to the republican controlled Senate, but if they did pass though congress there's a real possibility that the president could sign them into law.
When asked during a press conference before boarding Marine One the president had discouraging words for Second Amendment supporters. A reporter asked "  The suspect in the Virginia Beach shooting used a silencer on his weapon.  Do you believe that silencers should be restricted? "
President Trump responded with " I don't like them at all. "
In new comments made during an interview with Piers Morgan President trump said he would seriously look into banning firearm suppressors after the shooting in Virginia. "Well, I'd like to think about it," Trump said in an interview with Piers Morgan on ITV's Good Morning Britain. "I'm going to seriously look at it."
The POTUS discusses gun violence with @piersmorgan. He says unarmed civilians are 'sitting ducks' and don't stand a chance when faced with 'bad guys' with guns.

He adds if people were armed during the Paris attacks 'it would have never happened'.#GMBTrump pic.twitter.com/UI9L56Ifgh

— Good Morning Britain (@GMB) June 5, 2019
Suppressors are often misunderstood by the media and politicians. They do not have the same Hollywood style effects you see in Bond movies. Learn more about these devices here: