News
Deer Crashes Scenic Sand Dunes Wedding Proposal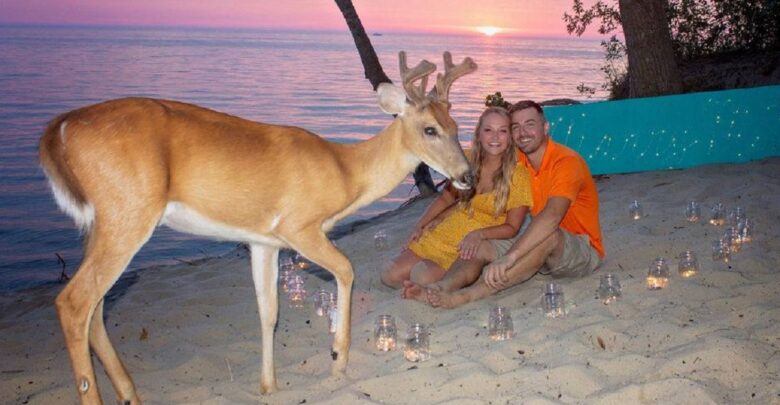 This couples' already perfect looking wedding proposal became even more memorable after a deer decided to stop by.
Jakob Lee, 25, of Hudsonville Michigan picked a perfect spot to propose to his now fiance Colbie Wakeley on the Dunes of Saugatuck. He put out candles on the beach along with a giant lighted sign that said "Marry Me". During the proposal a young whitetail buck decided to stop by and see what all the commotion was about.
Annabelle Clark captured the incredible moment on camera so they can show the rest of the world what an incredible moment they shared with each other and the deer.
This is one of the best engagement photos we have seen in a long time!
Image is a Screen shot from Facebook