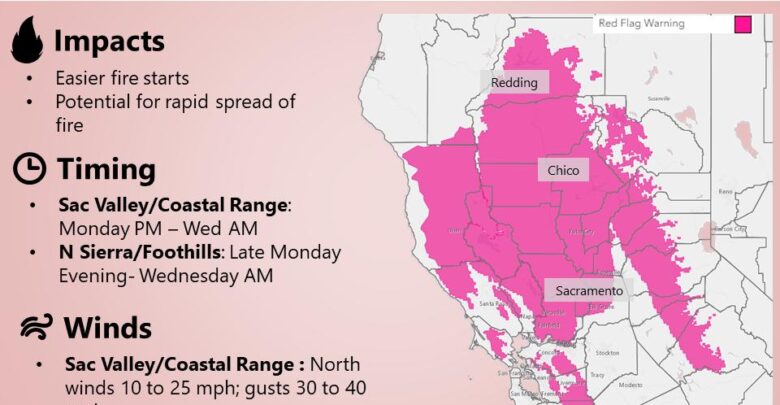 As the Southern states are in the middle of a relative quiet hurricane season, fire season is just heating up on the West Coast. The National Weather Service warned that a drying out, with low humidity, warm Santa Ana winds. That combination has put 3.8 million Californians at risk for wildfires.
To prevent the possibility of fire, Pacific Gas & Electric Co. has contemplated cutting power to three counties. The shutoffs are expected to take place in portions of Butte, Nevada and Yuba counties in the Sierra foothills beginning about 5 p.m., PG&E said in a tweet.
If you live in the Pacific Northwest, especially in Northern California, ensure you are prepared for power outages, as as well evacuations due to fire. Here are few items to keep on hand, and easy access to. Remember you may not have power, cell reception, or to access the internet.
Here is a list of items to have to prepare for Wildfire Season 2019
Identification
Water for 3 days, roughly 2 gallons per person.
Medications you take
Cash (think $200)
Full tank of gas in your car in case you are told to evacuate
High protein snacks, or low maintenance food
Sunglasses
Sunscreen and aloe
Basic first aid, and hygiene items
Battery pack to charge any cell phones
If you are advised to evacuate, do so right away. If you are in the path of a wildfire, please have a plan in place as to where you are going, and stay in contact with family and friends.