Announcements
News
Trending
Still time to enter CarbonTV's Invictus Sweepstakes
Many will enter, one will win!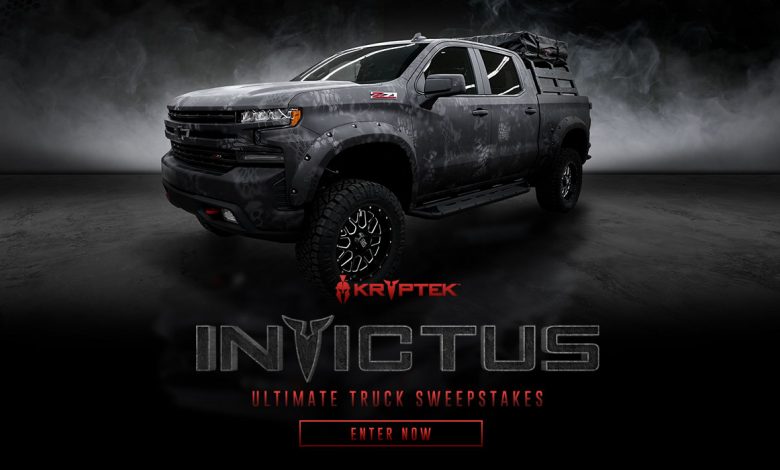 Calling all fans of trucks! Have you seen the truck that we are giving away?
Right now you can enter to win a one-of-a-kind 2019 Chevy Silverado Trail Boss!
This isn't your granddaddy's Chevy truck here folks.  For those paying attention this truck has been decked out in Kryptek Typhon wrap.  The truck has been lifted by 4″, tinted windows, custom wheels and tire upgrades.  Interior has custom headrests, along with a number of other accessories. To top it all off,  there is a Tepui tent onto of the RCI bed rack, making this one KICK-ASS truck!
It's FREE to enter, and you can enter daily.  Time is running out, so make sure you register today.
Check out the link here.