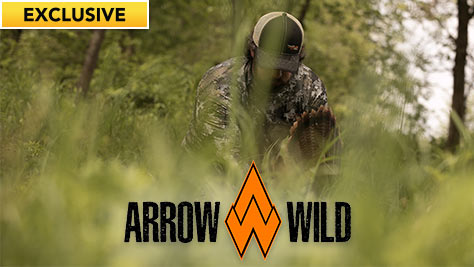 I set a lofty goal to pull off a Single Season Grand Slam with a bow in 2020.  The plan was to head to Florida for the Osceola then Nebraska for Rio and Merriams.  Then I would have to chance to choose Iowa or Kentucky for my Eastern.  (current home state of born home state)
I was able to connect on the Osceola 3/23/20 and then….. Corona hit.  We had to fly out quick back to Iowa only to read that Nebraska cancelled the non-resident license sales and Kentucky followed suit.  In an attempt to be safe, I drove the 12 hrs to Texas solo and connected on a Rio 4/25/20.  After arriving back in Iowa I researched and found that I could get  a South Dakota Black Hills public land tag.  So on 5/1/20 I wrapped a tag on my first Merriam's after the solo 13 hr drive out there.  With only 1 bird left, I set my sights back to my current home state, woke up on 5/3/20 and completed my goal.   A Single Season Grand Slam.  All 4 birds taken with a bow and….  during the Covid-19 Pandemic.
I felt this clip from the episode represented Best In Hunting due to the persistence and facing the adversities of the pandemic and solo hunting much of this season.  Grand Slams aren't easy.  Adding the bow versus a shotgun and during the pandemic with states shut down, it just made it more special to me!
You can see more of Arrow Wild TV here at CarbonTV, check out this episode at