A bear is trapped in Most Sacred Heart Parish – Eureka, Missouri, and a local news station is streaming the removal live on their Facebook page. You can watch the live stream below.
Here's a picture taken from inside the church of the trapped bear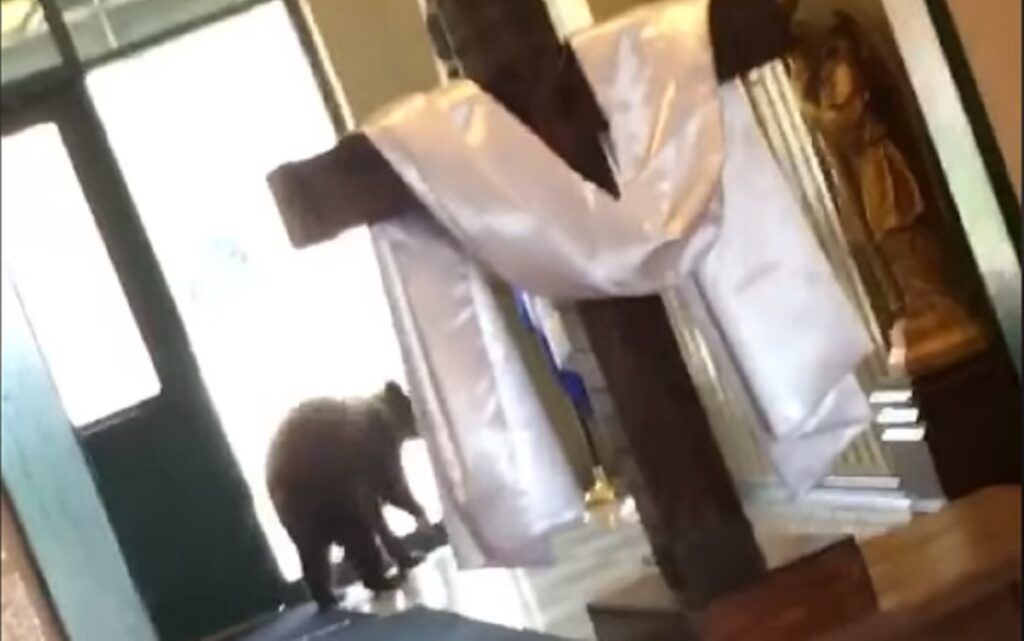 Luckily this church doesn't have the same problems as this town in Russia.