News
Video: Who Knew Turkeys Liked to Play Soccer?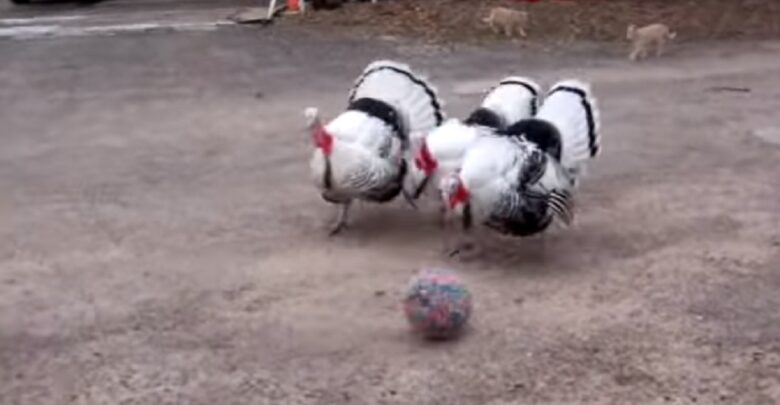 You normally don't think of turkeys as playful animals, but maybe that's just because they don't have the right toys.
In this video a trio of domestic turkeys have a blast kicking around a ball in a Texas family's yard. The birds seem to really enjoy knocking the ball around. According the the video description the birds are very attached to this particular ball
I realized that my tom turkeys liked playing soccer thanks to my daughter. Unfortunately, the ball got ran over and popped. I have yet found another ball that they like as much.
You might think that turkeys and soccer are very different pursuits, but that's not the case for Brad Davis. Brad was on the 2014 US World Cup men's team before retiring. Now he spends his time with his family in addition to hunting turkeys. In the video below Brad Davis chases Oklahoma turkeys along with Pete Muller (National Wild Turkey Federation). Click here to watch Calling All Turkeys on CarbonTV.