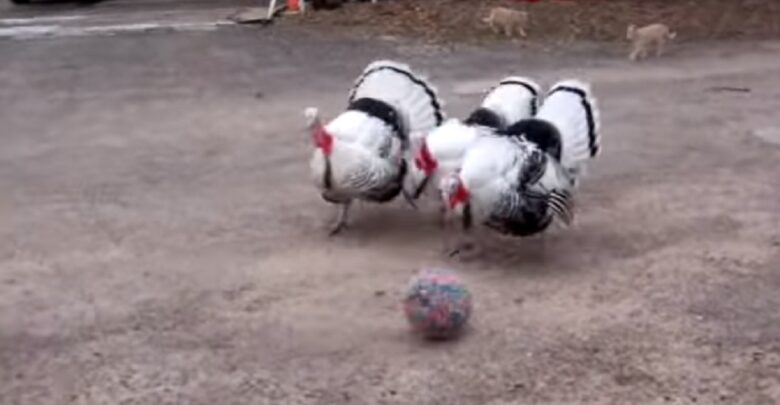 You normally don't think of turkeys as playful animals, but maybe that's just because they don't have the right toys.
In this video a trio of domestic turkeys have a blast kicking around a ball in a Texas family's yard. The birds seem to really enjoy knocking the ball around. According the the video description the birds are very attached to this particular ball
I realized that my tom turkeys liked playing soccer thanks to my daughter. Unfortunately, the ball got ran over and popped. I have yet found another ball that they like as much.
Watch this episode of Victory Outdoors to see Jake Reed chase his nemesis the wild turkey. Jake loves bowhunting but turkeys are not at the top of his list. He finds them incredibly challenging but super rewarding when you're able to call one into bow range!