News
Video: Kel-Tec Releases the CP33, a 50-Round Quad-Stacked .22 LR Pistol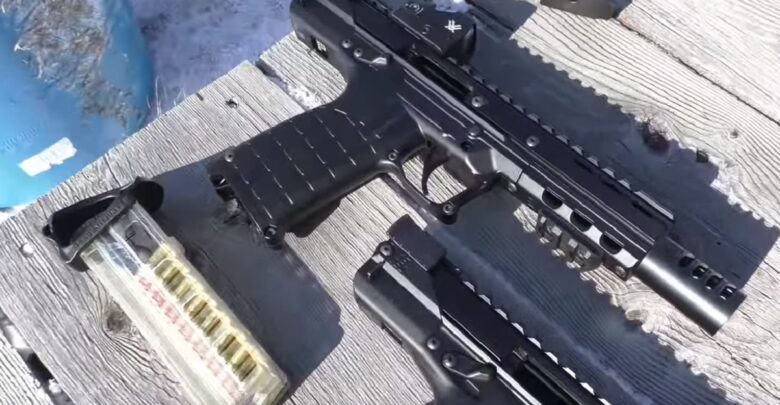 Thing are getting interesting in the .22LR world.
While this new pistol might look familiar, it's based on the CMR-30, it packs neat quad stacked mags! The standard magazine holds 33 rounds, but with the 2″ extension is holds a jaw dropping 50 rounds of .22LR. That's the highest capacity( non drum) rimfire mag we have ever seen. The best part is MSRP is a reasonable $475
Watch the video review below from Jeremy S. on YouTube.

Stay tuned for our own review of this gun at SHOT Show 2019. I'm sure there will be an interesting aftermarket for this gun like there is for the KSG which you can watch below.