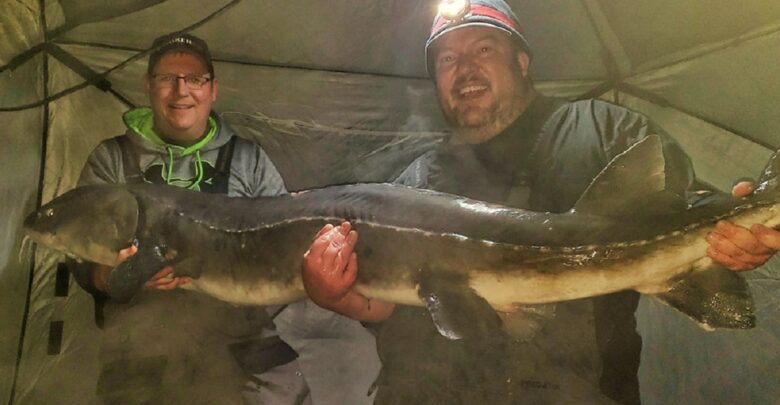 That's a big fish!
An ice fisherman in Minnesota caught a huge sturgeon that is going to be at the top of the State's record books.
The Sturgeon weighed in at 120-pounds and measured 78″ long. That beats the old record by 5″!
Darren Troseth, the lucky angler, had two drill two additional holes to get the fish out after an 11 hour battle.
You can watch the video of his catch here.
Catching a fish this big through the ice is one thing, but catching a fish this size from a kayak is a whole different ball game. In this video from The Kayak Fishing Show they catch a massive sturgeon from a kayak.