Foods
Mom's Wild Boar & Bean Soup Recipe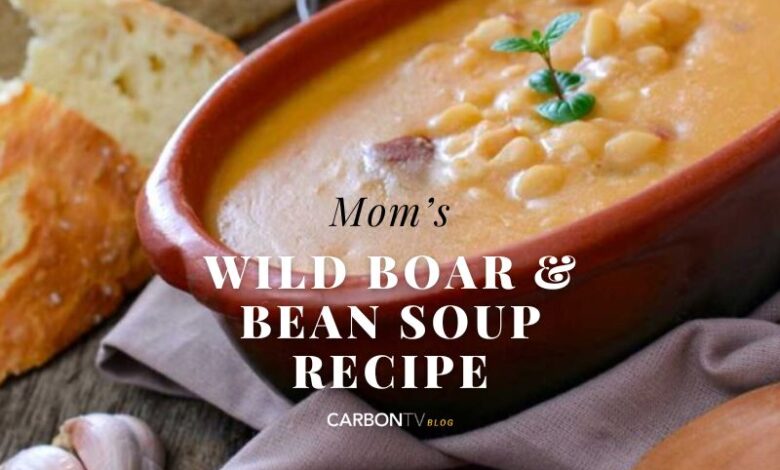 Growing up in Michigan, we always got through our cold winters with lots of soup and sandwiches. My favorite was always bean soup, typically an early January dish my mom made with the leftover ham from Christmas. Last winter, I was gifted with a wild boar ham (and some other cuts) which I used to make this version of my mom's Wild Boar and Bean Soup. The boar adds another dimension to the soup, making it richer and sweeter. Now I need another hookup for my boar fix!
The Recipe: Mom's Wild Boar & Bean Soup
Wild boar meat has a distinct flavor and texture compared to traditional ham. It is leaner and has a richer, slightly gamey taste. The addition of wild boar to this bean soup recipe adds depth and complexity to the flavors, making it richer and sweeter. The browning of the wild boar meat during cooking also adds a delicious smoky flavor to the soup.
Ingredients
8 tsp ham base
8 cups water
1 lb. smoked wild boar chop or loin
2 T olive oil, separated
½ cup chopped onion
½ cup chopped carrots
½ cup chopped celery
3 cloves of garlic, minced
1 pound dried Michigan white beans or navy beans, soaked overnight
1 6oz can tomato paste
2 peeled and diced Yukon gold potatoes
Salt & pepper
Bay Leaf
Instructions
Preparing the Beans
1. Begin by rinsing the beans thoroughly under cold water in a colander until the water runs clear.
2. Place the rinsed beans in a pot and cover them with water, ensuring there's a 2-inch water layer above the beans. Add a teaspoon of salt.
3. Set the heat to low, stir gently, and avoid boiling. Navy beans typically take about an hour to cook, so let them simmer while you proceed with the rest of the recipe.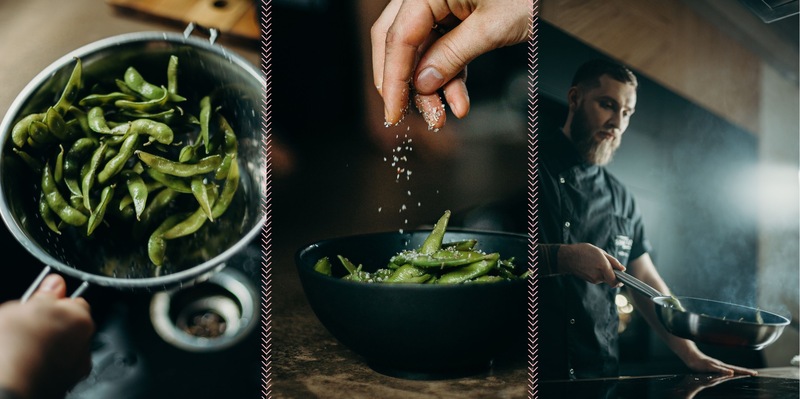 Preparing the Broth
4. In a separate pot, bring 8 cups of water to a boil and whisk in 8 teaspoons of ham base.
5. Once it reaches a boil, turn off the heat and move the pot to a cool burner or trivet. If you don't have homemade ham stock, you can use this substitute.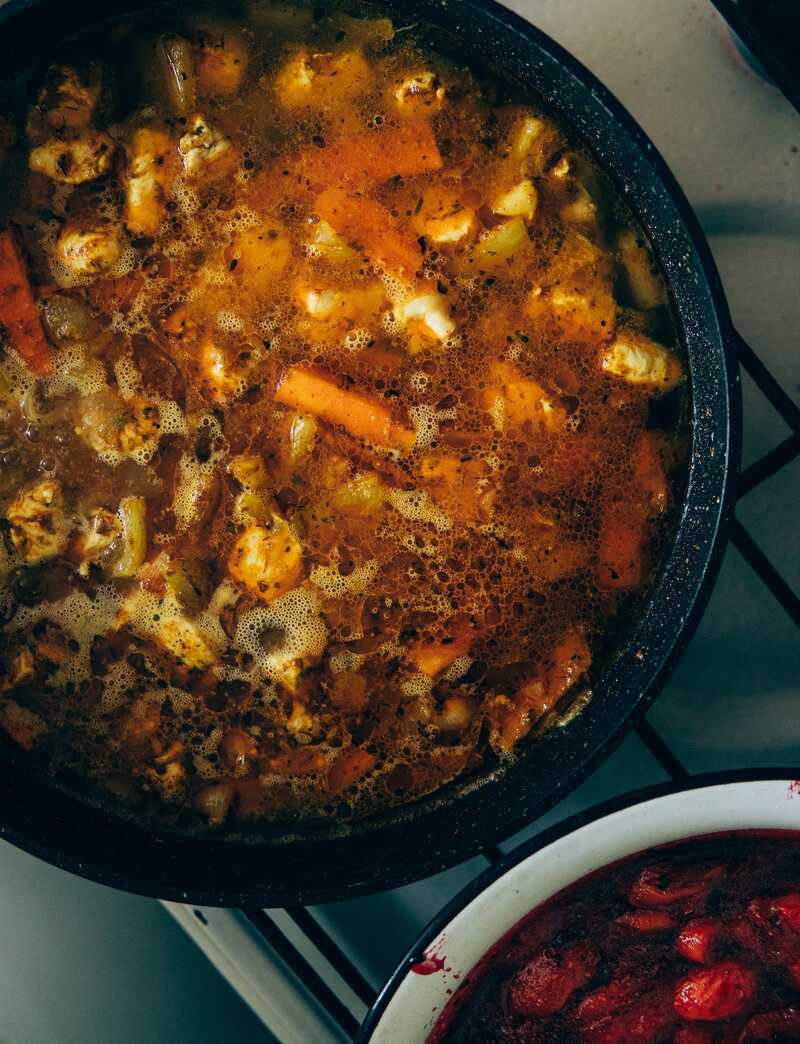 Sautéing the Meat
6. In a medium saucepan, heat 1 tablespoon of olive oil over high heat.
7. Dice the pork chops or loin into bite-sized pieces, season them with salt and pepper, and sauté for 3-5 minutes until caramelized. Remove from heat and set aside.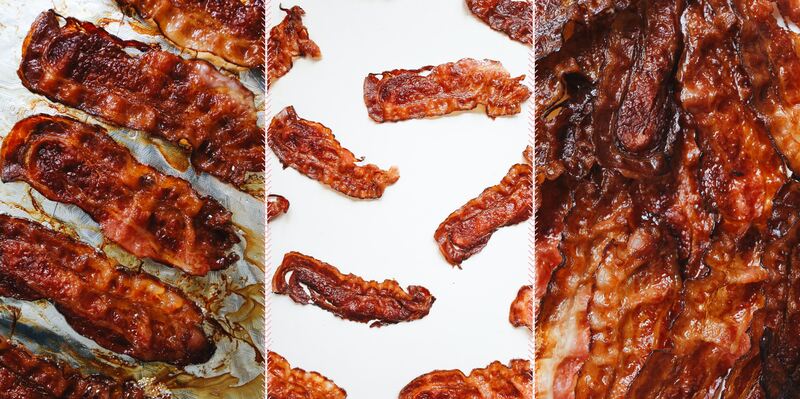 Sautéing the Vegetables
8. In your soup pot, heat the remaining 1 tablespoon of olive oil over high heat.
9. Once hot, add the carrots, celery, onion, and garlic. Sprinkle with salt and cook, stirring, until the vegetables soften.
10. Reduce the heat and add the sautéed meat. Cook together for 2-3 minutes.
11. Pour in the prepared ham broth and add the potatoes. Season with salt and pepper, then add a bay leaf. Bring the mixture to a boil, cover, and simmer.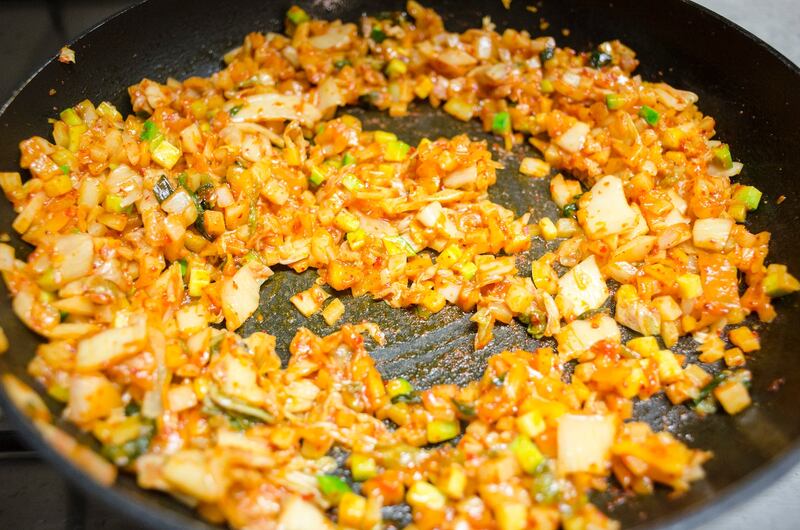 Preparing the Beans and Finalizing the Soup
12. Test the beans; they should be tender but not mushy when done. To achieve a slightly thicker consistency, gently mash some of the beans, leaving some whole.
13. Increase the heat to medium-high and stir in the tomato paste, ensuring it's well combined.
14. Add the cooked beans to your soup pot and adjust the heat to medium. Season with salt and pepper to taste.
15. Optionally, bring the entire mixture to a full boil once more and let it cool before reheating for serving. This step can enhance the flavors, but it's up to your preference.
Cooking Time: Approximately 2 hours (including soaking time for the beans)
Serving Size: 6-8 servings
Nutritional Information (per serving):
Calories: 300
Protein: 20g
Fat: 10g
Carbohydrates: 30g
Fiber: 8g
Optional Garnishes:
Chopped fresh parsley
Grated Parmesan cheese
Sour cream
Final Thoughts
Mom's Wild Boar and Bean Soup is a delightful twist on a cherished family classic. This recipe not only brings to life the comforting flavors of childhood winters in Michigan but also introduces the rich and slightly gamey notes of wild boar into the mix. With clear, easy-to-follow instructions and a touch of personal nostalgia, it's an invitation to create your own heartwarming memories in the kitchen. So, whether you're looking to relive old traditions or embark on a new culinary adventure, this soup is sure to warm your heart and satisfy your taste buds. Give it a try, and you might just find yourself yearning for that next wild boar fix!
______________________________
For more information and to explore our content, visit our website at
For more exciting outdoor content and updates, make sure to visit our blog at https://blog.carbontv.com.
______________________________
Explore CarbonTV
Live Cams | Live TV | Shows | Films | Podcasts | CarbonTV Outfitter Services | Firearm Safety | Store
Follow CarbonTV on Social Media