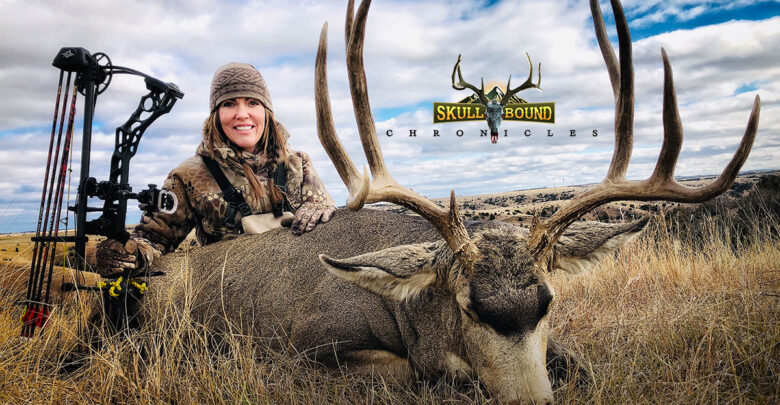 CarbonTV, the world's leading outdoor, online OTT streaming content site, announces the debut of "Skull Bound Chronicles," the latest program to join their lineup of exclusive programs focused on the outdoors. "Skull Bound Chronicles" is a hunting and fishing adventure show that also shares the art created by host Jana Waller, while sharing a message of conservation. The show is live here: https://www.carbontv.com/shows/skull-bound-chronicles/
"We're super excited to be able to reach an even bigger audience with Skull Bound Chronicles on CarbonTV," said Jana Waller, host. "It's the best of the best of Skull Bound TV with some behind- the- scenes footage and never seen before hunts."
A bowhunter for almost 30 years, Jana has traveled the globe hunting and actively promoting women in the outdoors. As a skull artist, she's been painting and beading European skulls for over a decade, selling her unique artwork in galleries as well as custom designing skulls for enthusiasts across the country. Many of Jana's painted or beaded skulls are donated every year to raise money for conservation and veteran related organizations. She was awarded the prestigious "Communicator of the Year" award by the National Wild Turkey Federation in 2015.
"We are always looking for new voices to bring into the CarbonTV family," said Julie McQueen, President of CarbonTV and host of the weekly news program "Outdoor Weekly." "I am lucky to count Jana as a close friend and cannot wait to share her outlook and original point of view with our audience."
You can watch one of the episodes below.