Uncategorized
Biggest Ever Python Captured in Researches in the Florida Everglades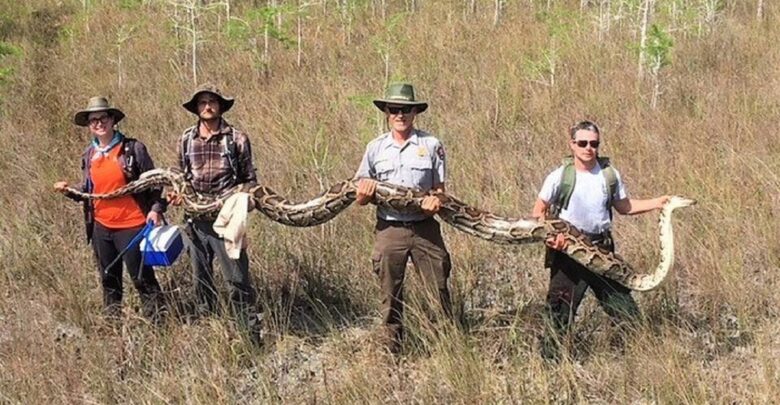 Researchers captured the largest python ever removed from Big Cypress National Preserve in Florida.
The captured female python was over 17 feet long, weighed 140 pounds, and contained 73 developing eggs. She was found using a tagged bait male python which was used to track down the huge female. Researchers hope that this technique can be used in the future to track down more breeding females.
Turkey hunters in Florida can be forgiven for being a little afraid of snakes after seeing a monster like this. Here's a clip from The Virtue showing just how jumpy Florida turkey hunters can be about snakes.