Uncategorized
Enormous Python Swallows Larger Python,Then Regurgitates It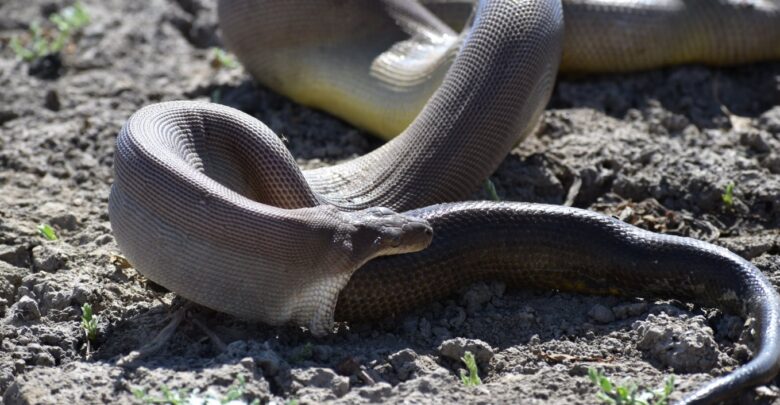 The snake ended up biting off more than it could chew.

A chicken farmer in Australia captured an incredible scene of a python regurgitating and even larger python. The regurgitaed python does not appear to have survived, but the cannibal snake survived and was relocated off of the chicken farm.
Here's the original post from the Australian Farmer who found the snakes. In their Facebook post they said

"This beauty was at our house this morning. We relocate these big guys so they don't eat our chooks. We saw he'd had a good feed of something (yes we counted the chooks it wasn't one of them) and safely bagged him. Once he was out of the bag he started to regurgitate, that's when we saw the tail! Thinking it was a black whip snake – WOW were we wrong! It all happened very quick and he was off again safe and sound. Sadly he lost his lunch but we hope he grabs something else and the birds get his left overs. "
Here's a video from Fox with more images.
Florida conservation efforts would be aided by this type of cannibalism. The pythons in the the florida everglades are devouring native wildlife at an alarming rate. This episode of Outdoor Weekly features a python that ate an entire whitetail deer.