News
Video: World's Strongest Men VS. World's Strongest Fish (Goliath Grouper)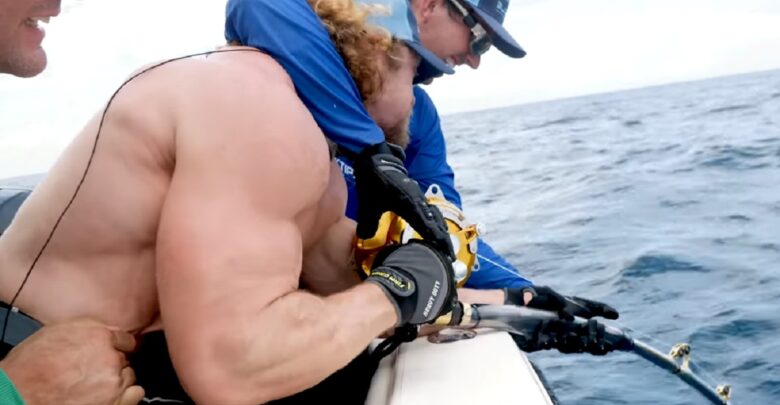 Are the worlds strongest men any match for the world's strongest fish? Find out in this new video from BlacktipH.
In this video you get to watch JujiMufu (fitness freak and social media celebrity), Devon Larratt (World Arm Wrestling Champion and ex-special forces), and Layne Norton (World Champion powerlifter and fitness expert) on a quest to catch some monster Goliath groupers using stand-up tackle. You might think that this would be easy for beasts like these, but it turned out to be a serious battle.
Even these fitness freaks needed a little help to reel in goliath groupers, and after they finally reeled them in they were completely exhausted.
Normal size guys like the Loose Cannons even struggle to reel in much smaller mystic groupers as you can see in the this video.