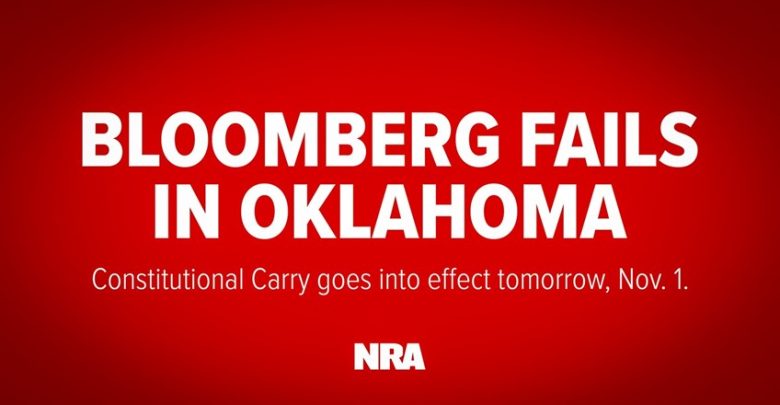 In February, Oklahoma Republican Gov. Kevin Stitt signed HB 2597, upholding his campaign promise made during his last campaign. That means starting today, November 1st the start of lawful concealed carry for any Oklahoman over the age of 21 to carry concealed.
Oklahoma joins 15 other states across the country that under the law recognize the rights to law-biding citizens to carry concealed firearms without first getting government permission prior to carrying. This law also covers military service members of 18 years or older to carry without a permit.
Government exists for the people, not the other way around. This law honors the right of law-abiding Oklahomans to defend themselves and their loved ones without begging for the government's permission beforehand," said Jason Ouimet, executive director, NRA-ILA.  "The NRA fights for law-abiding gun owners because we recognize that our freedoms are fundamental and natural, not government-given."
Anti-gun groups such as Moms Demand Action petitioned the courts to prevent the bill from becoming law, unsuccessfully. The anti gun groups attempted to sell the idea that firearm-related deaths would rise after the new law went into effect despite actual FBI data that demonstrates the opposite.  In fact three of the the four lowest murder rates in 2018 had one thing in common, they have constitutional carry on the books.
Does your state offer constitutional carry? Do you agree with it?  Let us know it the comments below.
Don't forget to join us in the Carbon Community where others just like your are chatting everyday.