Life Style
14 y.o. Kansas Teen Shoots World Record Buck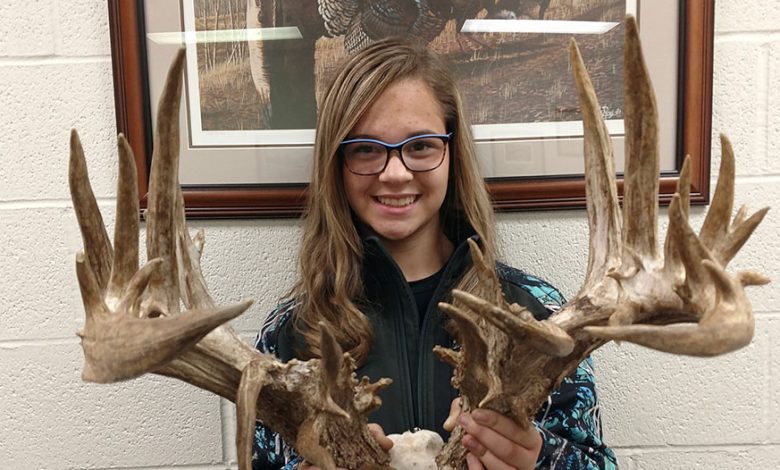 One day after the opening of youth deer season 14 year-old Paslie Werth shot a massive buck while hunting with her dad.  The shot happened on September 6th, but there is a mandatory 60-day drying period before the rack can be officially measured.
The 42-scoreable point buck initially tallied a gross green score of 282 6/8 inches displaying 44 total points, unofficially.   The official score was 283 inches and displayed a circumference of over 7 1/2 inches with a net score of 271 4/8 inches.
The Boone and Crockett net score this as the largest non-typical whitetail taken by a female, in the entire world. The previous record was set in 1997 by Jamie Remmers with a buck that was 14 inches less than this massive beast.
Her dad is very proud of her – after he passed on this buck last year.  This buck has been closely watched for the last three years on their family's land in Kiowa County, Kansas.  It should also be noted that this was not Paslie's first time hunting.  She's been a card carrying hunter for four years now, and every year she's gotten a bigger buck. Not sure how she's going to top this one next year.
Congratulations on your amazing buck, Paslie! Best of luck on all your future hunts!