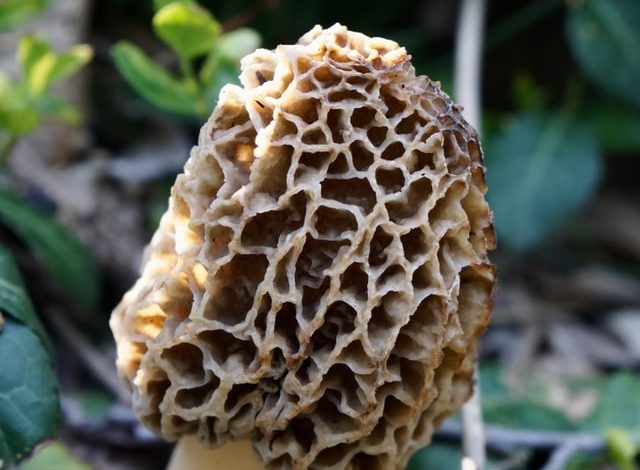 With the warmer temperatures, particularly up in the Northern part of Michigan it's a special time of year. I'm not talking about fishing, or turkey hunting….I'm talking about morel mushrooms!
Morels are a delicacy this time of year for these fungi that only make brief appearances during the Springtime. Just like special fishing holes, or a prime hunting spot, folks are willing to put miles on their boots to find morels.
Morels grow best when the air temperature is above 60 degrees, with a soil temp of around 50 degrees.  So the further south in the US you are – the sooner you best start your search this Spring.
Looking for a spot? Nice try! Most people are willing to give up their favorite fishing hole rather than where they can find their stash of morels.  You can usually find the mushrooms on the edges of wooded areas, around oaks, elm, ash and aspen trees.  Don't overlook dead or dying trees around the bases.  
Do you have any favorite recipes for morels?
Morel mushroom pizza
Morel mushroom Alfredo fettuccine
Sautéed morels and steak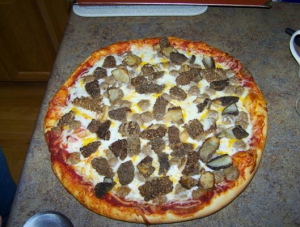 How about tips on find morels?