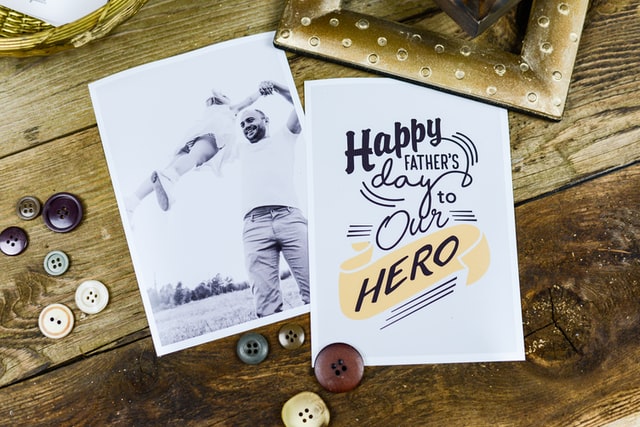 Father's Day is the perfect opportunity to get dad something for his next outdoor adventure. And if he enjoys the outdoors, there's a good chance he already has a closet full of gear. So here are a few ideas for the outdoorsy father that seems to have everything!
We've put something for all budgets, and all dads, we hope you find it helpful when you start shopping for gifts this year for your father!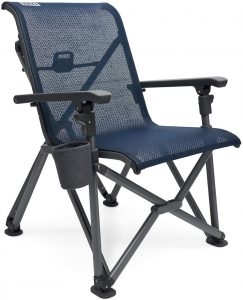 After years of sitting in crappy camp chairs, a dad deserves a quality place to sit down when outdoors. With a durable frame and breathable fabric, the Yeti Trailhead chair has a sturdy design that is very comfortable and will not allow it to collapse when trying to stand. Of course it comes equipped with a cup holder to hold his favorite drink!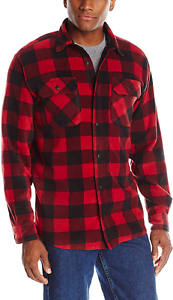 No dad or serious outdoorsman can ever have too many good flannel shirts, and Wrangler makes a quality shirt that will last him a lifetime. These shirts are perfect for crisp mornings as they will keep you warm and they are very stylish as well. It is available in many different patterns and colors in order to find the perfect fit for the dad in your life!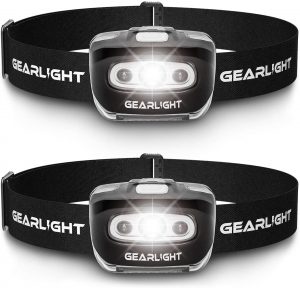 If he doesn't already have a reliable and bright headlamp, or worse, if he is still using a handheld flashlight while camping, then a good rechargeable headlamp is the perfect gift. This headlamp will keep his hands free when things get dark and it is easily rechargeable to keep it going no matter what you are doing.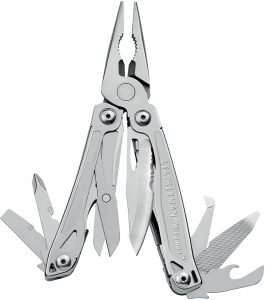 While there are many different companies out there that make multitools, there is nothing quite like owning an actual Leatherman. You can bet this handy little tool will have everything that dad needs when in the outdoors with its 14 different tools. And because it is a Leatherman, you can rest assured that it will last him a lifetime, never having to be replaced thanks to its quality build.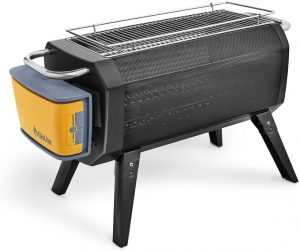 This little wood burner is not only a great fire pit to sit around on a starry night, but it can also be used as a grill as well. Because it is small and compact, it can easily be brought on any camping trip or used in the backyard. The best part about this firepit is the design that uses a fan to minimize the smoke that comes out, giving you a campfire without dealing with the annoying smoke!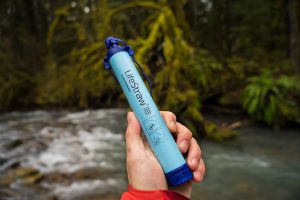 When it comes to hiking and camping, it is always a good idea to have a water filter. The LifeStraw is the perfect item to bring along as it allows a person to drink from any water source without having to deal with extra parts or filters. Simply put the bottom in the water, and drink from the other end! Dad will enjoy this handy little filter no matter where he might be.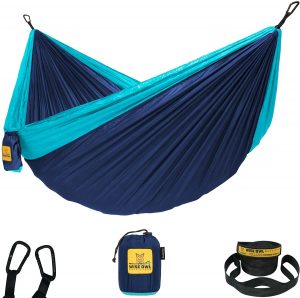 Whether it is in the backyard or at a favorite campsite, a hammock is the perfect Father's day gift to allow dad to get some much needed relaxation. This hammock can be set up just about anywhere and only takes a minute to do so. Super comfortable and compact, this hammock will be one of his favorite pieces of gear for just about any trip he goes on. It is even available in many colors as well.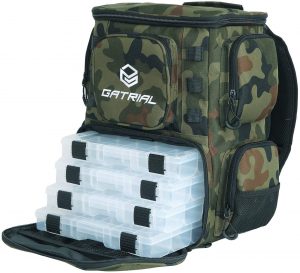 If dad likes to fish, then a good backpack like the G Gatrial will help keep most of his prized possessions dry and organized while out on the water. Fishing backpacks are quickly becoming the go to way of holding gear like lures, baits, and hooks as they are much more portable and easier to access. Made of high quality materials, this bag is very durable and even waterproof, making it a great option for the fisherman in your life. 

Every dad who loves the outdoors needs a good knife, and one of the best ones out there is the Gerber Gear Paraframe. With a 5 inch blade, this knife finds the perfect blend of quality and affordability, allowing you to give dad a pocket knife that will be able to handle any of the random odds and ends that always come up while camping, fishing, or hiking. Who doesn't love a good reliable knife?
Final Thoughts
Sometimes finding the perfect Father's Day gift can be a little tricky, but you can rest assured that any of the gear items here will be perfect additions to anyone's gear list. For every interest and budget, there is sure to be the right gift idea for this upcoming Father's Day!
Did we miss anything? Any gift ideas that you think we should add for the next Father's Day gift guide?