fishing
Walleye Fishing Tips from The Green Way Outdoors
Fishing for Walleye with Kyle Green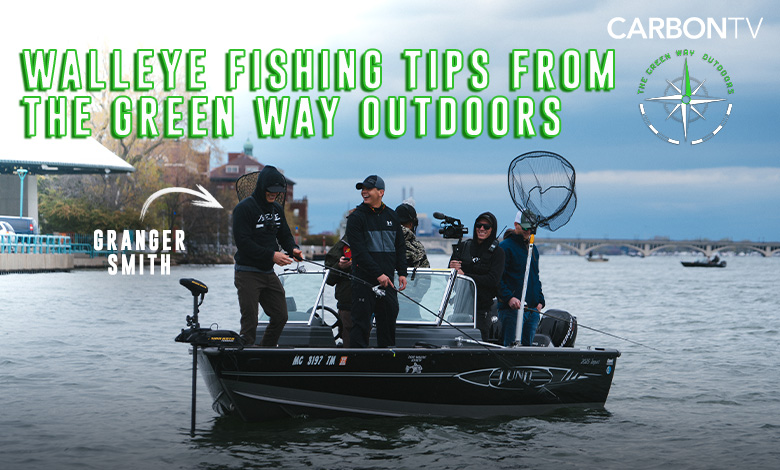 Host of The Green Way Outdoors, Kyle Green, shares some tips on fishing for walleye in this Q&A – from how to catch them to how to cook them!
Q: What is the best way to fish for walleye?
A: It always amazes me when I travel the world and see all of the very specific boats people use on different bodies of water. On some lakes, everyone has a pontoon boat. On other lakes, you better have a deep V boat if you want to handle the waves. In Northern Michigan, I often see small flat-bottom jet boats in the Manistee River. Walleye fishing tactics are similar in this way. They are normally oddly specific for the type of water you are fishing.
Q: What size hooks for walleye?
A: On the Detroit River, nearly everyone uses large gumball jigs tipped with plastic minnows. They bounce the jigs off the bottom while floating downstream. Meanwhile, fishermen on the bay like to run planer boards with 4-inch Rapalas while trolling roughly 2 miles per hour. My favorite tactic and location for walleye is the St Clair River using bottom bouncers and crawler harnesses. Admittedly, this is probably my favorite because it has given me the most success. You can walk into any Bass Pro Shops or Cabelas and find a ton of crawler harness options. I typically go with the biggest blade I can find and make sure the harness has at least 2 hooks behind it. Normally the hooks are size 2 and have a wide gap in them. You put the head of the nightcrawler on the hook closest to the line, the midsection on the second hook, and let the tail trail behind freely. Generally, I tend to choose the bigger blades because they can catch current easier, and you're less likely to have your spinner fail you and just ride along the bottom.
Q: What pound test line should I use for walleye?
A: Depending on the situation, I tie the crawler harness to a 2oz bottom bouncer and tie that to a 20lb big game line. I use line counting reels, so I know how many feet of line I have out. I drive my Tracker Targa boat at 2mph going with the current using my electric trolling motor. Trolling at this speed, I let out the same amount of line as the water depth, plus 20%. For example, in 100 feet of water, I would let out 120 feet of line. This allows the bottom bouncer to hit bottom but not dig into it. Your line should trail behind the boat at roughly a 45-degree angle. Then you just place the rods in the rod holder and wait for a rod to get slammed while you enjoy a cold pop and talk to your buddies.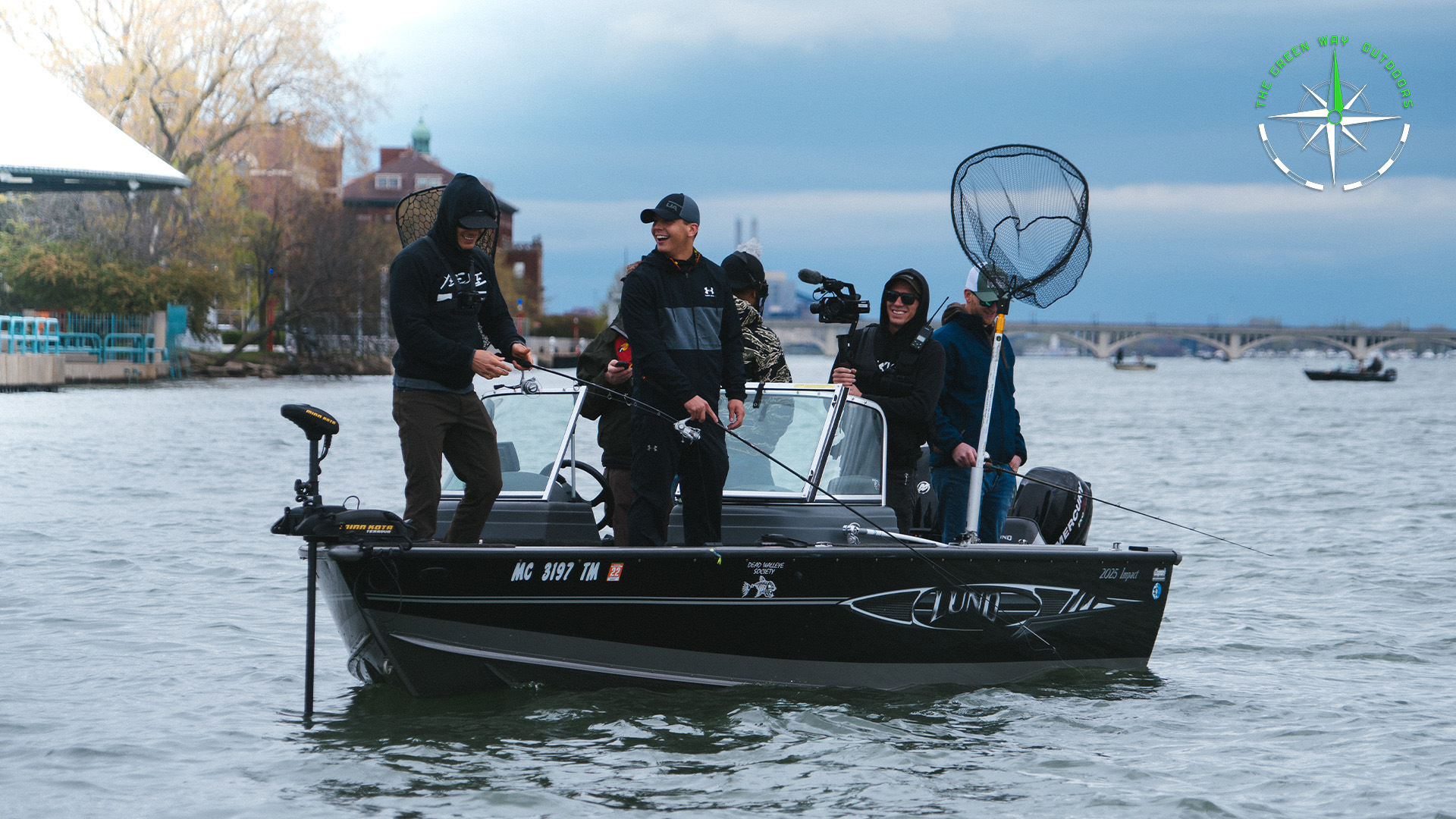 Q: Are walleye good to eat?
A: People who freshwater fish for walleye target them at least a few times per year. Why? They taste amazing! Their flesh is very mild, and people like how versatile they are for cooking. It's worth noting that on the Detroit River, walleye can have higher toxins and PCBs than in other locations. Do not let this scare you because all fish do to some level. It is said that you are able to eat walleye out of the Detroit River 12 times per year if you follow the 3Cs.
CHOOSE- Choose the smaller keeper-size fish. The big giant walleye are likely to have more fat which is where the toxins are most prevalent.
CUT – Cut away all fat from the fish. I also like to turn my fillet over after skinning it and cut away any red meat along the back.
COOK -Cook the fish in a way that allows the fat to drip away from the meat.
Q: What's the best way to eat walleye?
A: Unfortunately, because you have to cook it in a way that allows the fat to drip away, that eliminates frying it. But don't worry, I have your back with a wonderful bacon-wrapped walleye recipe you will love. Enjoy!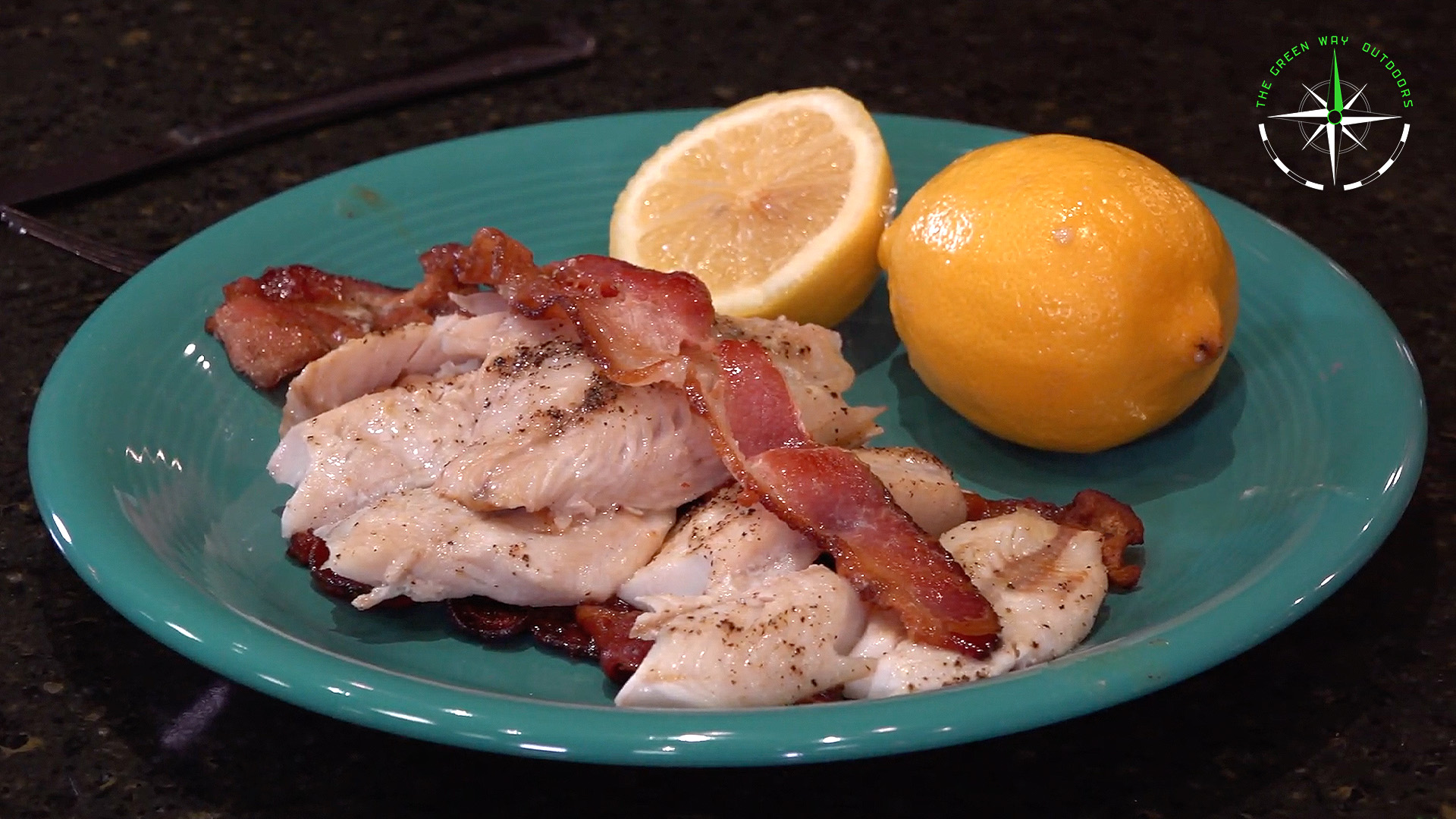 Ingredients: -4 walleye fillets -1/2lb bacon -1 Lemon -1/4 Stick melted butter -4 tbsp Honey -1tsp onion powder -Salt & Pepper to taste
Directions: Preheat oven to 400 degrees F (200 degrees C). Line a 9×13-inch baking dish with foil. Lightly cook the bacon and create a bed on top of the foil with the cooked bacon. Place your fillets over the bacon. Coat the fillets with the juice of half of a lemon. Drizzle the melted butter over the fillets. Pour honey over each individual fillet. Sprinkle on onion powder, salt & pepper. Cook for 12-15 minutes in your oven. Plate & Serve.
Be sure to check out The Green Way Outdoors and The Green Way Outdoors Podcast on CarbonTV!

You may also be interested in CarbonTV's article: Easy & Delicious Walleye Recipes