Hunting
Turkey Hunting in Michigan
Q & A With The Rise Hunt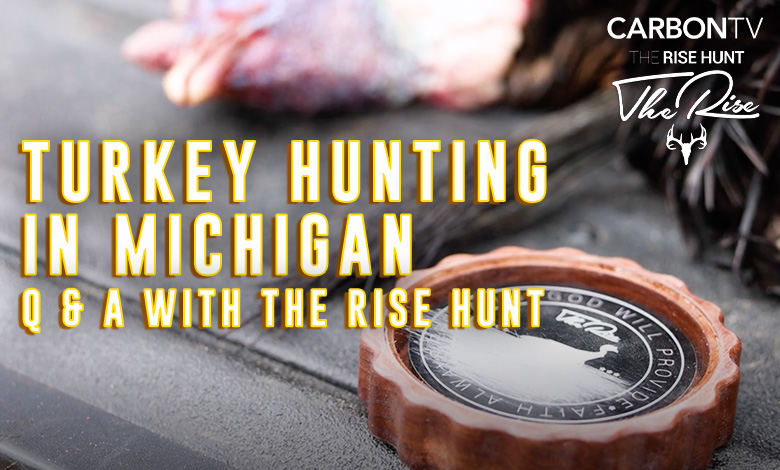 With a few more solid weeks left of turkey hunting season in the Midwest, we sat down to talk turkey hunting in Michigan with with The Rise Hunt.
Q : Can you hunt turkeys in the winter?
A: Unfortunately you cannot turkey hunt in Michigan in the winter, and Fall turkey season ends November 15th. Also if you have purchased a spring turkey license you will be ineligible to purchase one in the fall. So you have to decide if you would rather spring or fall turkey hunt.
Q: Can you shoot a turkey with a .22?
A: You cannot hunt Michigan turkeys with a 22-caliber rifle. It sure would make hunting then a lot easier but personally, I like to hunt them with a bow and arrow or a shotgun. Getting them in close adds to the fun of turkey hunting.
Q: Do turkeys like the cold weather?
A: Turkeys are survivors, they are built to withstand the harsh elements of living outside 365 days a year. I do believe turkeys are a lot like humans tho, as the weather breaks in spring with sunny mornings they will be out soaking up the Sun-rays after a long cold winter.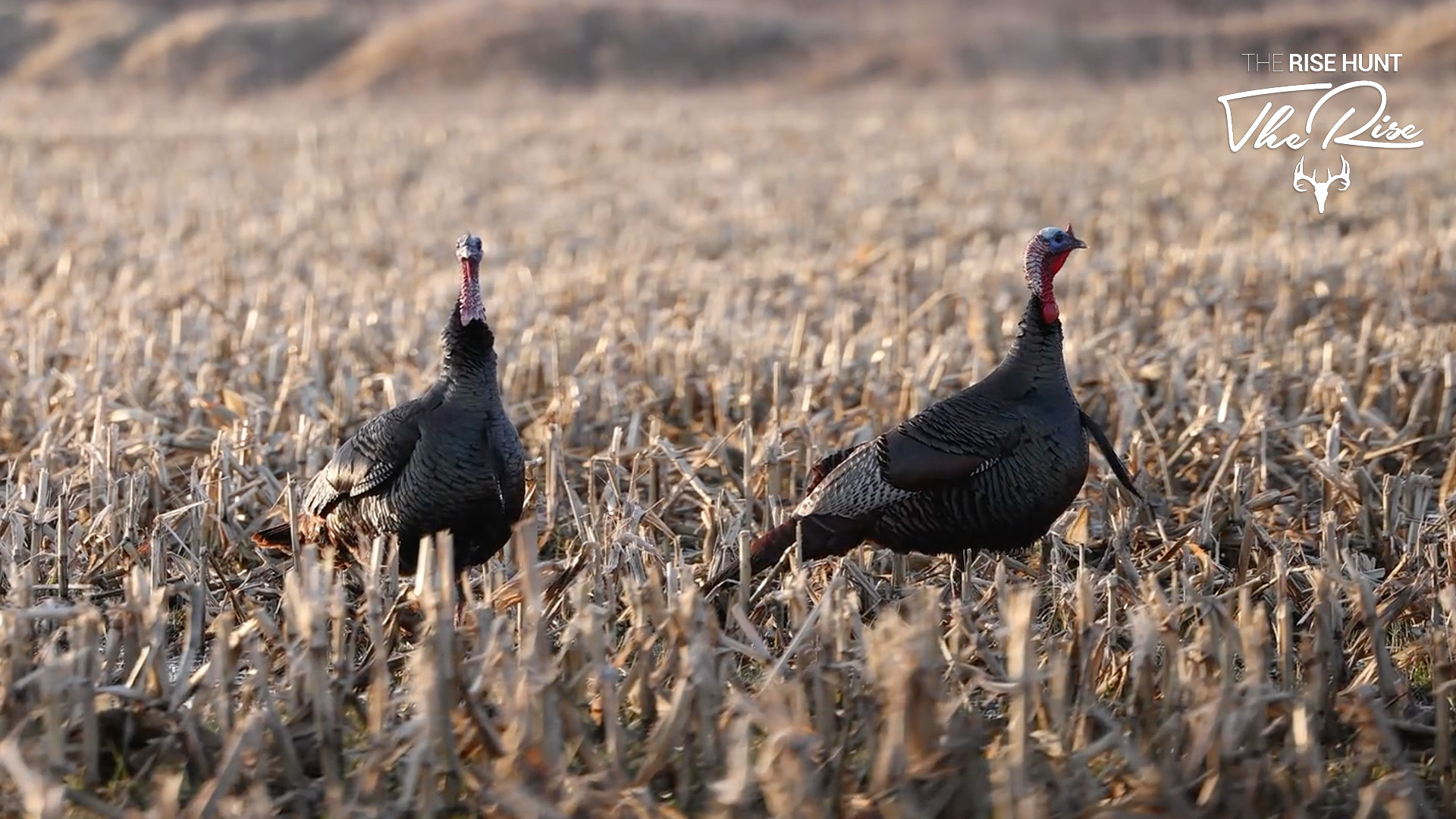 Q: Where do you aim on a turkey?
A: If you are using a shotgun aim just below the head of the bird as that is the most lethal shot on a turkey, if you are using a bow & arrow a body shot is preferred. When bowhunting I bring my pins from the bottom of the turkey's feet up the drumsticks to the halfway point on the bird and aim for their vitals.
Q: What choke should you use for turkey?
A: I prefer to use a full choke on my 12 gauge shotgun when turkey hunting, this creates a much tighter pattern of BB's that creates a much more lethal hit when shot at a turkey's head. With that being said, your spread of BB's is much smaller so you must have a really steady shot and good aim to shoot with this choke.
Q: Can you hunt turkey on Thanksgiving?
A: Here in Michigan, we cannot hunt turkeys on Thanksgiving as our fall turkey season ends Nov 15th. But you could harvest a turkey before that date and have it in the freezer ready for Thanksgiving.
Q: Best tips for hunting turkeys?
A: The best advice I could give on hunting turkeys is probably to scout more & hunt less. I will only currently hunt on farms where I have seen turkeys with my own eyes. A lot of hunters just go out to their property and hope one comes by similar to deer hunting. If you can locate turkeys before going after them I would say your odds go up by 80-90%. Another tip might seem obvious but pattern your shotgun. Practice and make sure your BB spread is exactly where you are aiming. I shoot my shotgun before every spring turkey season just to make sure everything is perfect before going hunting. Lastly, while hunting. Don't overuse your turkey call. Turkeys are actually smart birds when it comes to staying alive. I see so many hunters get out in the woods opening day, and start calling for hours. Calling can be extremely effective, but if done too much you will educate your birds and squash your chance at shooting that big Tom.
Check out The Rise Hunt on CarbonTV for more on turkey hunting in Michigan and all of their other hunting adventures.
You may also be interested in CarbonTV's article: Turkeys' Senses and How To Beat Them