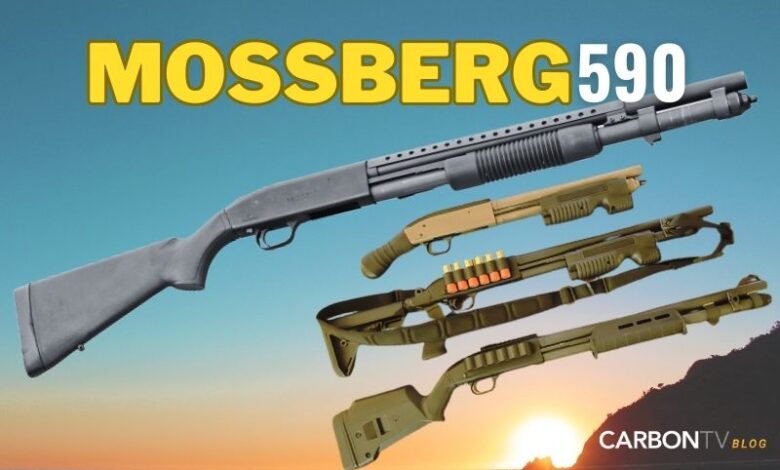 The Mossberg 590 is the perfect home defense weapon; how? This firearm's heavy-walled barrel and metal trigger guard, clean-out magazine tube, and drilled receiver are some features that make it ideal for home defense. This firearm is not only specific to home use; law enforcement agencies and the military also use it as a tactical weapon. Today, we will review the Mossberg 590, explore its legal implications, compare it with other defense weapons, and discuss its usage and maintenance.
The Mossberg 590 Specs
The 1960s-designed Mossberg 500 shotgun has undergone numerous modifications over the years. In 1987, the Mossberg 590 was released after being modified to meet military standards. There are various capacities, barrel lengths, and sights on this pump-action shotgun. There are several variations of this weapon, including the 590 Retrograde, 590 Mariner, 590 SPX, and 590A1 Magpul. The receivers and actions of the 500 series share a number of characteristics. I realized after giving it a close look that it has many genuinely remarkable characteristics.

How does the Mossberg 590 compare to other home defense weapons?
The Mossberg 590 is a shotgun; shotguns always have the edge over handguns and rifles in close quarters. One advantage of using shotguns in a home environment is that shotguns can intimidate attackers with their loud sound.
Watch Shotgun Aiming | Shotgun 101 at Top Shot Chris Cheng E26.
These firearms can fire multiple ammunition types simultaneously, making a splash in a larger area. Hence, they are very effective in close combat. This can be visualized in the movie John Wick 3.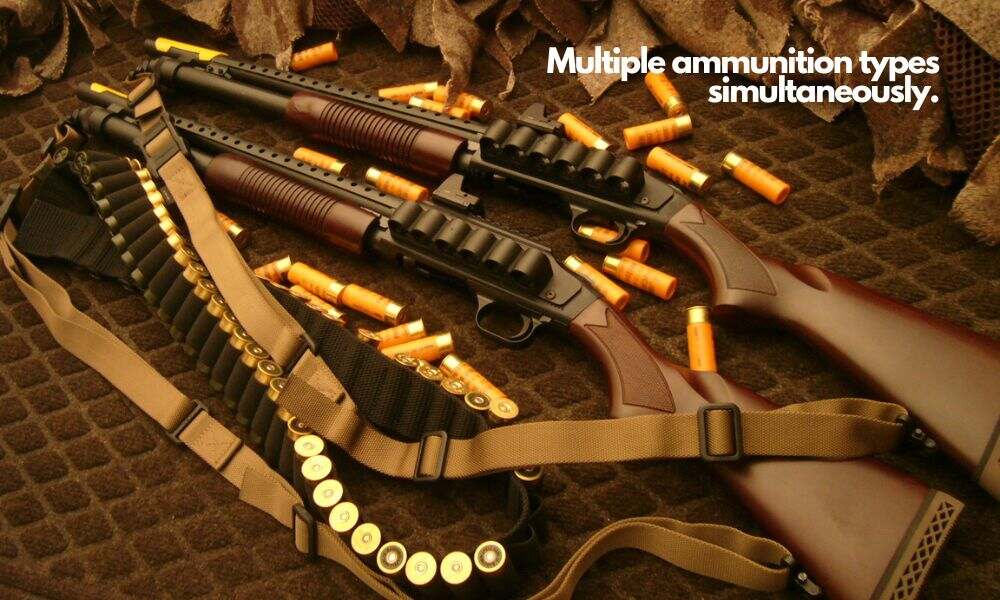 Handguns, such as pistols, are considered more accurate at shooting targets from longer distances. They are also more accurate compared to shotguns. Their penetration capability is higher with piercing bullets, making them more lethal.
Rifles, in general, are considered to be even more accurate than hand-held weapons and have the same firepower as shotguns, making them lethal for the target at longer distances. These guns also generate high recoil and flash.
So, we can't conclude that the Mossberg 590 is the best out of all others, like rifles and handguns, because each has pros and cons.
How easy is using and maintaining the Mossberg 590 for home defense?
The Mossberg 590 is relatively easy to use and maintain compared to other handguns and rifles.
In terms of usage, it has a simple and reliable pump-action mechanism that allows the shooter to cycle rounds quickly and smoothly. It also has a top-mounted ambidextrous safety that is convenient for right- and left-handed shooters. A variety of sights, stocks, and forends can be adjusted or replaced to suit the shooter's preference and comfort.
In terms of maintenance, it has a clean-out magazine tube that easily removes debris and unloads.
It also has a metal trigger guard and safety button that are more durable and resistant to wear and tear than plastic ones. The Mossberg 590 can be disassembled and reassembled with minimal tools and effort. You need to lubricate the Mossberg 590 regularly to maintain its performance and enhance its lifespan.
Watch Shotgun Malfunctions | Shotgun 101 at Top Shot Chris Cheng E27
It has a relatively moderate recoil that can be managed with a proper stance and grip. It also has various ammunition types that can be used for different purposes and scenarios. Also, it can be used to practice loading, unloading, and reloading under stress and time pressure. It can be used to practice shooting at different distances, angles, and targets.
What are the legal implications of using the Mossberg 590 for home defense?
Before buying a Mossberg 590, always consider the legalities. Mossberg's legal implications may vary for each state, area, and country, but some common legal implications are the following:
Shotgun ownership and possession laws
Read your state's law regarding the ownership of a shotgun before you purchase a Mossberg 590. Your state law will explore who may take ownership and which type of shotgun you can keep. Also, it will explain the license and transportation of the shotgun. State law may specify the use of Mossberg 590 based on different components' structures and shapes. For example, the law may prohibit you from using a shotgun that has a barrel with a length of less than 18 inches. The law also has the authority to ban the shotgun completely in a state or country, so always check and read the law carefully.
Self-defense laws
There are multiple self-defense laws, but they may vary from state to state. For example, common state laws are:
Stand your ground laws: Allows you to use deadly force without retreating if you are lawfully in a place where you have a right to be.
Castle doctrine laws: Allows you to use deadly force without retreating if you are in your home or property.
Duty to retreat laws: Requires you to retreat before using deadly force.
Legal consequences
Using shotguns at home, the defense may face legal consequences. It will depend on the outcome of your shooting. There are two types of legal consequences: one is criminal charges that include murder, assault, etc., while the second is civil lawsuits that include personal injury or wrongful death, etc., and by possessing a shotgun at home, you may face any of these two legal consequences, or you may face both of them. So always keep reading about the legal aftermath and how to deal with it.
Final Analysis
While you will use the Mossberg 590 for your home defense, it is suggested that you read your state's laws carefully about possessing a shotgun for home defense. Follow legal restrictions and focus on the elements that the law prohibits in your state. Only use the shotgun with proper training. Learn step by step how to handle the shotgun, load or unload it, and what the shooting procedure is. Always use a lock for your gun while you store it to avoid any lethal damage, and you must unload the gun before storing it. Avoid the self-defense insurance to avoid legal fees, fines, or damages caused by your Mossberg 590.
_________________________________________________
For more information and to explore our content, visit our website at https://www.carbontv.com.
For more exciting outdoor content and updates, make sure to visit our blog at https://blog.carbontv.com.
_________________________________________________
Explore CarbonTV
Live Cams | Live TV | Shows | Films | Podcasts | CarbonTV Outfitter Services | Firearm Safety | Store
Follow CarbonTV on Social Media: