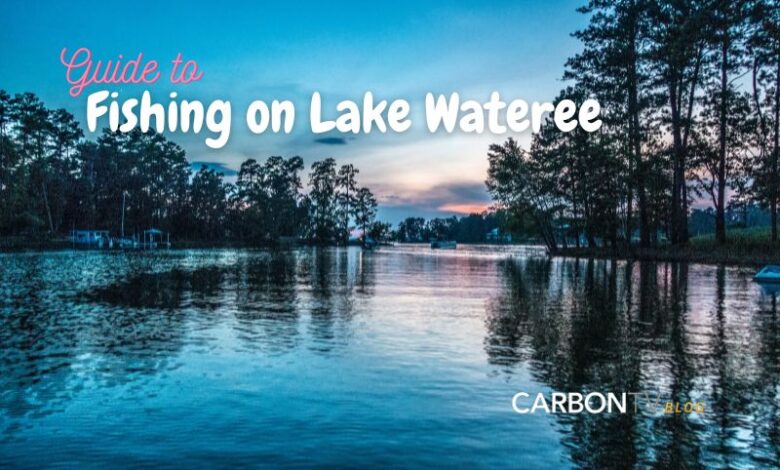 Lake Wateree is considered as one among many ideal destinations for fishing in the US. This lake boasts a vast variety of fish species and fishing spots to choose from. But following regulations regarding fishing on Lake Wateree is also essential so that your fishing expedition remains uninterrupted from any uninformed regulatory consequences.
Lake Wateree is situated in the north-central part of the state, at Great Falls, South Carolina. This 13,000 acre long lake presents a shoreline of 181 miles, suitable not only for fishing but also for hiking and picnicking. Having developed in 1919, Lake Wateree is the oldest man-made lake in the whole South Carolina. This lake also has a bird refuge.
Fishes in Lake Wateree

Here is a list of different species of fish in Lake Wateree:
Largemouth Bass: These fish are identified by their large mouth alongside greenish color with dark lateral stripes. Largemouth Bass are popular among anglers because of their fighting ability.
Striped Bass: These fish are known through their silvery bodies with distinct dark stripes running along their sides. Striped Bass are difficult to catch because of their size and strong swimming abilities, thus making them a prized game fish.
White Perch: These fish also have a silvery body but with dark vertical stripes. The White Perch are small but still popular among fishermen for their delicious taste and abundance.
White Bass: They have a silvery body with dark horizontal stripes. The White Bass are renowned for their schooling behavior and, thus, can be caught in abundance.
Crappie: They are either silvery or greenish in color but with dark spots. Crappies are suitable for recreational fishing while also being tasty.
Channel Catfish: They are identified through their deeply forked tail, their scaleless body, and with bluish-gray color. They are easily attracted to bait because of their strong sense of smell.
Watch "Wateree Whiskers" on "Nuts & Bolts of Fishing S4 | E13"
Bream: A colloquial term that is used to refer to several species of freshwater fish, including sunfish, bluegill, etc. They are identified through their compressed bodies, which have a variety of colors, often with distinct patterns. They are easy to catch because of their abundance.
Popular Fishing Spots on Lake Wateree

With a healthy fish population and year-long opportunities for fishing, you can reel in your prized catch through many public boat launch ramps and landings.
Buck Hill Landing Boat Launch Ramp is located in the southwest corner of the lake, off Buck Hill Landing Road, with a dock and paved parking.
June Creek Landing Boat Launch Ramp is a two-lane concrete ramp situated mid lake, off River Road, with a dock and paved parking.
Molly Creek Landing Boat Launch Ramp is also a two-lane concrete ramp, located mid lake, west side, off Island Road, with a dock and gravel parking.
Regulations for Fishing on Lake Wateree
Recreational Fishing is only allowed to Recreational Fishing License, stamp or tag holders that is issued by the SCDNR.
In a big fishing game, a total of 40 fish in possession of a single fisherman is allowed per day.
Fishing in saltwater is only permitted once a fisherman has acquired the saltwater fishing license.
Please read more about fishing and hunting regulations in South Carolina at this link: https://www.eregulations.com/southcarolina.
Final Words
Lake Wateree in South Carolina stands out as a prime fishing destination in the United States. With its diverse fish species and abundant fishing spots, it offers anglers a memorable experience. Whether you are targeting largemouth bass, striped bass, white perch, white bass, crappie, channel catfish, or bream, fishing on Lake Wateree provides ample opportunities for anglers of all skill levels.
______________________________
For more information and to explore our content, visit our website at https://www.carbontv.com.
For more exciting outdoor content and updates, make sure to visit our blog at https://blog.carbontv.com.
______________________________
Explore CarbonTV
Live Cams | Live TV | Shows | Films | Podcasts | CarbonTV Outfitter Services | Firearm Safety | Store
Follow CarbonTV on Social Media