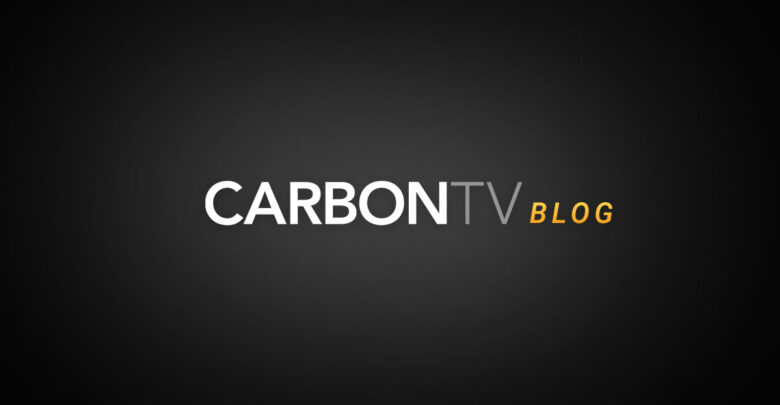 Streaming Site CarbonTV Now Stands Alone as the "Common Element" in Everything Outdoors
DETROIT, April 18, 2018 /PRNewswire/ — David Farbman, the founder of Carbon Media Group, announced today he is taking sole ownership of world-leading outdoor, online OTT streaming content site CarbonTV. An upcoming redesign launch (expected late summer) reflects "Abundance 2.0" highlighting Carbon as the "common element" in everything outdoors.
"We will deliver Abundance in 2018 with an improved viewing experience with layout, suggestions, and enhancement of our Live Cameras which monitor nature in real time allowing our users to be an eye in the sky," said Farbman. "We will continue to serve and enhance the hunting, fishing and shooting community while covering broader topics. We will be the common ground where the outdoor community can come together for an incredible video experience. I want to thank Neil Rosenzweig over at Carbon Media Group for his support of this new direction."
"I can't wait for the new, abundant CarbonTV," says Michael Waddell, host, and producer of the CarbonTV Original Neutral Ground. "This is an opportunity to tell bigger stories with broader topics and discuss the ways we are alike, how Carbon is the common element. CarbonTV is far, and away the online OTT destination for the outdoors and Abundance 2.0 will create more opportunity for everyone. We have to think in abundance and grow the outdoors and protect our heritage for the future."
CarbonTV enjoys sharing the ranks with industry leaders the Outdoor Channel and Sportsman Channel and enjoys working with popular outdoor talents like American Elements star Cameron Hanes, Bone Collector and Carbon TV original producer Michael Waddell, conservationist and host Jules McQueen, Heartland Bowhunter Mike Hunsucker, UFC Fighter Chad Mendes, American country rap singer Big Smo, and The Virtue's Phillip Vanderpool and TJ Unger, among others.
______________________________
For more information and to explore our content, visit our website at https://www.carbontv.com.
For more exciting outdoor content and updates, make sure to visit our blog at https://blog.carbontv.com.
______________________________
Explore CarbonTV
Live Cams | Live TV | Shows | Films | Podcasts | CarbonTV Outfitter Services | Firearm Safety | Store
Follow CarbonTV on Social Media