Announcements
Outdoor Weekly Debuts on CarbonTV With Julie McQueen
The Top News Show for the Outdoors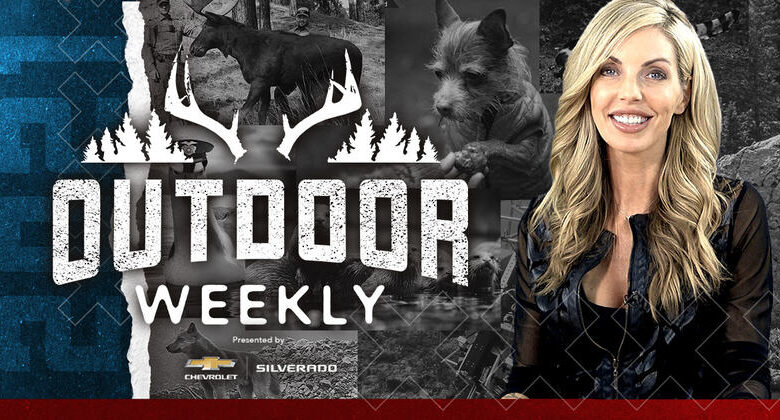 CarbonTV, the world's leading outdoor, online OTT streaming content site, announces the debut of "Outdoor Weekly," the latest program to join their lineup of exclusive programs focused on the outdoors. Hosted by Julie McQueen, viewers can join in on a fast-paced, insider-driven weekly recap of the most important stories, events, products and people in the outdoor industry. Visit the show page here and watch the trailer below.
What Is Outdoor Weekly?
Outdoor Weekly has been meticulously crafted to sift through the noise and deliver dedicated outdoor enthusiasts precisely what they desire, all wrapped up in an intelligent and captivating package. Anchored by none other than Julie McQueen, Outdoor Weekly takes you behind the curtain, engaging in interviews with prominent figures and immersing you in the latest happenings, trending topics, hunter sentiments, and heartwarming narratives within the outdoor realm.
Hosted by the charismatic Julie McQueen, Outdoor Weekly invites you to join a fast-paced, insider-driven journey through a weekly roundup of paramount tales, occurrences, products, and personalities in the outdoor industry. This exceptional presentation is tailored to provide fervent outdoor aficionados with an experience that resonates—cleverly curated and brimming with entertainment. Outdoor Weekly grants you exclusive access behind the scenes, connecting you with notable celebrities, unraveling the threads of current events, amplifying social chatter, capturing hunter responses, and sharing stories that touch the heart.
CarbonTV is available on-demand for free on CarbonTV.com and OTT apps on Roku, Apple TV, Amazon Fire, iOS, Android, Samsung Smart TV.

Stay tuned to the CarbonTV blog for the latest updates, insightful articles, and exciting stories from the world of outdoor adventure. We're thrilled to have you join us on this journey!
______________________________
For more information and to explore our content, visit our website at https://www.carbontv.com.
For more exciting outdoor content and updates, make sure to visit our blog at https://blog.carbontv.com.
______________________________
Explore CarbonTV
Live Cams | Live TV | Shows | Films | Podcasts | CarbonTV Outfitter Services | Firearm Safety | Store
Follow CarbonTV on Social Media