Announcements
CarbonTV Star Michael Ray to Be Featured as Musical Guest on Jimmy Kimmel Live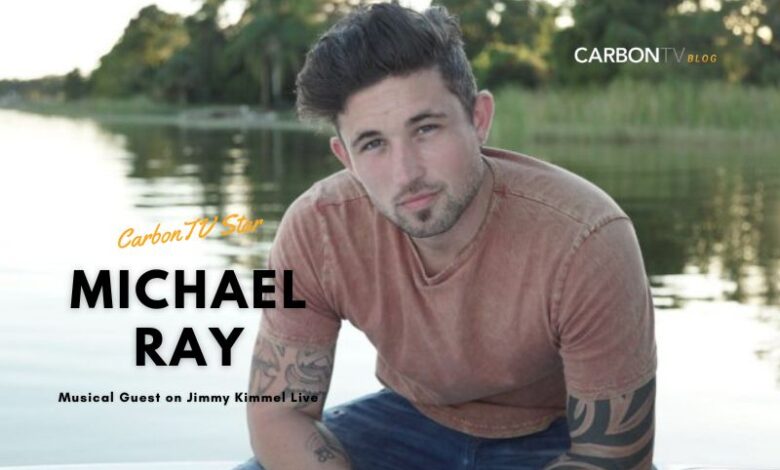 With his new album expanding upon the foundation he built when he first burst onto the country music scene with two No. 1 singles, "Kiss You In The Morning" and "Think A Little Less," country music's Michael Ray heads to Los Angeles Monday to celebrate his latest album, Amos, with his debut late night performance on ABC's Jimmy Kimmel Live!.
Before he topped the country music charts Michael Ray sat down with CarbonTV to talk about his roots and hometown for an episode of Heartlandia.
Who is Michael Ray?
Michael Ray is an American country music singer and songwriter. He was born Michael Ray Roach on April 29, 1988, in Eustis, Florida. Inspired by his grandfather, he learned guitar and began performing at assisted living centers. After independently releasing an album in 2010, he gained attention and was mentored by John Rich, ultimately winning the singing competition "The Next: Fame Is at Your Doorstep."
Signing with Warner Bros. Records Nashville, Ray released his debut EP "Tour Bootleg" in 2014, followed by his self-titled second album in 2015. This album featured hits like "Kiss You in the Morning" and "Think a Little Less." His third album, "Amos," was released in 2018, yielding successful singles like "One That Got Away" and "Her World or Mine."
Michael Ray's music style is rooted in country, and he has gained recognition for his chart-topping singles. His personal life has also been in the spotlight due to his marriage to fellow country singer Carly Pearce, which ended in divorce after a short period. Ray continues to contribute to the country music scene through his albums, singles, and performances.
You can watch Michael Ray's full Heartlandia episode here.
Be sure to mark you calendars to watch Michael Ray on Jimmy Kimmel Live
______________________________
For more information and to explore our content, visit our website at https://www.carbontv.com.
For more exciting outdoor content and updates, make sure to visit our blog at https://blog.carbontv.com.
______________________________
Explore CarbonTV
Live Cams | Live TV | Shows | Films | Podcasts | CarbonTV Outfitter Services | Firearm Safety | Store
Follow CarbonTV on Social Media