News
Video: Moron Tourist Perilously Walks Up To Bears On a Live Cam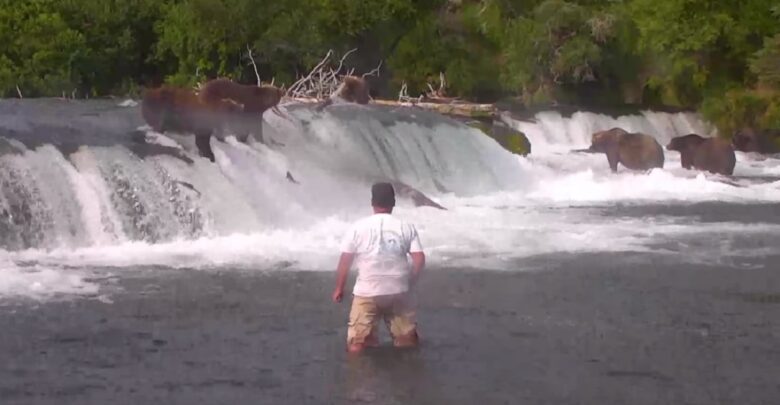 Some people just don't have much common sense.
The explore bear cam viewers saw something a little different when a tourist walked into the feed while snapping up close pictures of the bears. The bear cam viewers sprang into action last Wednesday as they saw as they saw a man violating "National Park Service wildlife viewing regulations, putting themselves and wildlife at risk." It turned out he was part a group of individuals who had entered Brooks River. The cam viewers alerted the park rangers who have taken action. Lucky no one was hurt in the event.
Sometimes people, or bigfoot, wander onto CarbonTV cams, but there is never any immediate danger. You can watch a clip of bigfoot on the CarbonTV eagle cam here.
And here is a clip of Tiffany Lakosky from The Crush with Lee & Tiffany finding a massive shed on the CarbonTV Crush Cam.
Featured image is a screen shot from the embedded YouTube Video