News
Video: Hunter Films Elk and Fox Playing Together in a Meadow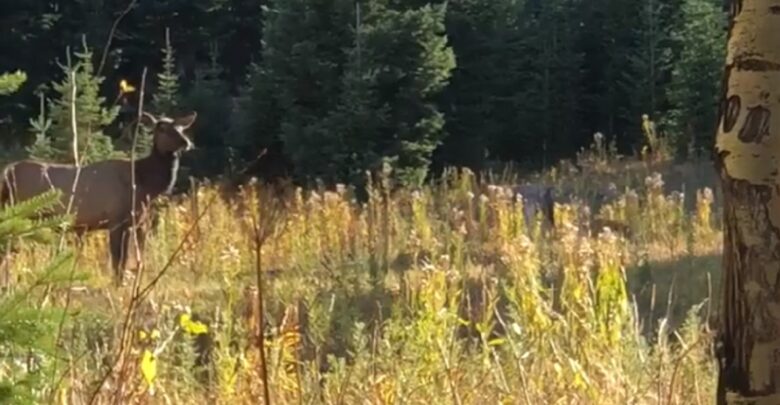 Video and story by David Farbman 
Over the years bow hunting for elk has become an absolute passion of mine.
I've been blessed to hunt on some amazing private property located near The Flat Tops in the Yampa Valley of Colorado. It's an amazing camp loaded with memories, yet we did not harvest any elk between the four of us this year. I passed on several younger bulls and found myself two times at full draw on large 6×6 bulls only to have them wind me one step away from releasing my arrow.
While I did not harvest a bull elk, and my wife and kids are less than thrilled as we're obsessed with eating elk and now have an empty freezer, I did catch a killer moment that we'd never seen before.
This is a video I took in the field of a cow elk playing with a fox! Has anyone ever seen this happen before?