News
Arby's Introduces a Limited-Edition Duck Sandwich Available for One Day Only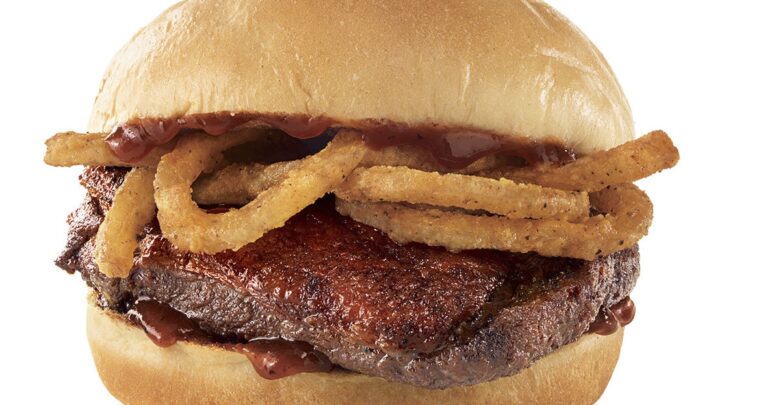 This Saturday Arby's is going to be selling a duck breast sandwich.
They are also partnering with Ducks Unlimited to assist in their mission to conserve, restore and manage wetlands and associated habitats for North America's waterfowl.
You can read their press release here.
Following the success of last year's national release of a Venison Sandwich and the introduction of a limited-edition Elk Sandwich in select markets, Arby's will once again offer a new game meat to the industry this hunting season: Duck.

On Saturday, October 20th, Arby's will offer a limited-edition Seared Duck Breast Sandwich in select restaurants within markets in the four "waterfowl migration flyways" across the country (Atlantic, Central, Mississippi and Pacific). Each restaurant was picked specifically due to its close proximity to actual duck hunting locations and will have a limited number of sandwiches available.

Sourced from Maple Leaf Farms, the high-quality duck breast is seared, cooked Sous Vide and topped with crispy onions and a smoked cherry sauce on a toasted specialty bun.
All participating restaurant locations are included below and were selected based off proximity to actual duck hunting locations:
• Atlantic Flyway
o 2731 Dorchester Square, Cambridge, Maryland 21613
o 329 N Main Street, Summerville, South Carolina 29483
o 2741 Papermill Road, Wyomissing, Pennsylvania 19610
o 4415 Roswell Road, Atlanta, GA 30342
• Central Flyway
o 11233 Shadow Creek Parkway, Pearland, Texas 77584
o 1210 US Highway 2 W, Kalispell, Montana 59901
o 3413 10th Street, Great Bend, Kansas 67530
o 5540 O Street, Lincoln, Nebraska 68510
• Mississippi Flyway
o 1191 Cherokee Street, Marshall, Missouri 65340
o 723 E Parker Road, Jonesboro, Arkansas 72404
o 3333 Ambassador Caffery Parkway, Lafayette, Louisiana 70503
o 3210 N Kinney Coulee Road, Onalaska, Wisconsin 54650
• Pacific Flyway
o 2485 Notre Dame Boulevard, Chico, California 95928
o 1122 S Carson Street, Carson City, Nevada 89701
o 774 S Main Street, Brigham, Utah 84302
o 104499 SE 82nd Avenue, Happy Valley, Oregon 97266
Don't see a location near you in the list? Try one of these duck recipes instead.
Herb and Citrus Roasted Duck
Crispy Duck Stir-Fry