News
Check Out This Giant Deer Michael Waddell Just Harvested on His Farm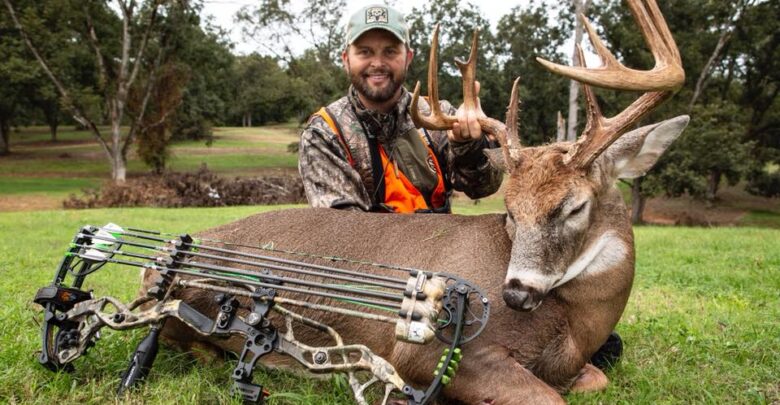 Here's what he had to say about this awesome deer:
Yesterday morning was a dream! Shot most likely my biggest buck ever in GA with my Hoyt & had my whole crew with me to celebrate.
Want to say thank to my Daddy,(Paw Paw Waddell) for always telling me to work hard & do you best! Also, for him always helping me learn more about deer hunting & taking me hunting as a kid! Also, thanks to our producer Cohen Stone for being 22 ft up in a tree with me to get all the action on video for BC TV!
Hunting bonds family & friends better than anything I know of!
Happy hunting & All My best to all!
Waddy
You can watch our profile of Michael on his American Elements episode below.
You can watch Michael's original CarbonTV series Neutral Ground here: