News
The Best Pancakes You Will Ever Eat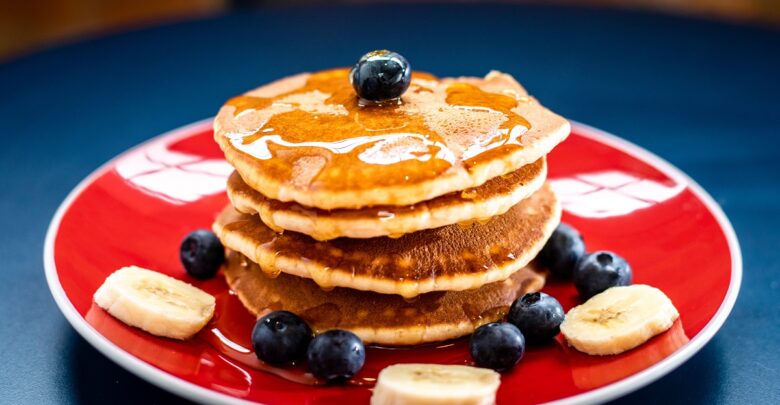 It's a bold statement, but I believe it to be true. They don't need syrup – each bite is delicious (probably because of the butter). Every Christmas Eve, our family gathers for brunch. Year after year, people get new assignments for what to bring, but I just get the same request: PANCAKES. Now, interestingly, I associate pancakes with family and every time I make them, I feel that love. Try this recipe out and let us know what you think!
1 ½ cups milk
4 T white vinegar
4 T melted butter
2 eggs
2 t real vanilla
2 cups flour
2 t baking soda
2 t baking powder
1 t salt
6 T sugar
In a 2-cup measuring cup (or small bowl) combine the milk and vinegar. Yes, it's weird but my great-Grandma Solomon also has this in her banana bread recipe, and it is one of the secrets to the fluffiness of these pancakes. Add the vanilla and melted butter to the soured milk. Finally, whisk in the eggs.
In a large mixing bowl, combine the dry ingredients, whisking to blend. Incorporate the milk/egg/vanilla mixture in thirds, stirring to combine. Now let it sit for 10-15 minutes and watch it rise! Using a ¼ cup measure or a large spoon, place dollops of batter on a griddle heated to 350 degrees. When the edges look dry and you see bubbles in the middle, it is time to flip.
Adding blueberries, bananas and/or chocolate chips adds flair, but these pancakes on their own taste like CAKE. Enjoy!