News
Video: Bald Eagle Steals Ice Fisherman's Catch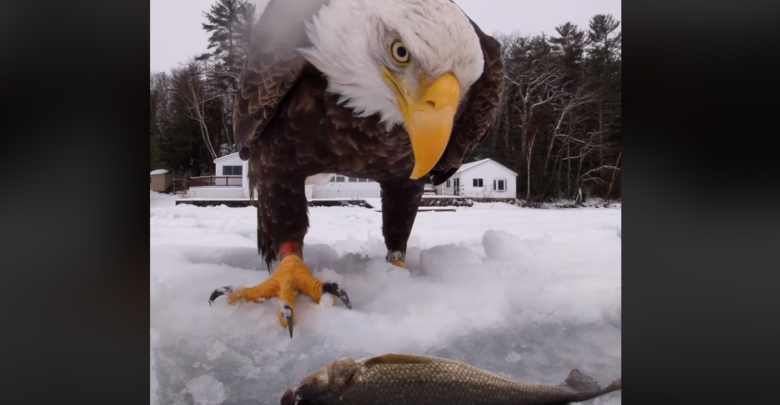 Bald eagles are great fishermen, and they are even better scavengers.
The man who filmed this video must have known this because he set up his camera to record the incident up close. This wasn't really stealing so much as it was a gift.
You can watch one of the eagles from the CarbonTV eagle cam devour an entire fish. The footage is sped up so you don't have to wait to long to watch it disappear.