News
State Paying Anglers up to $1000 to Catch Trout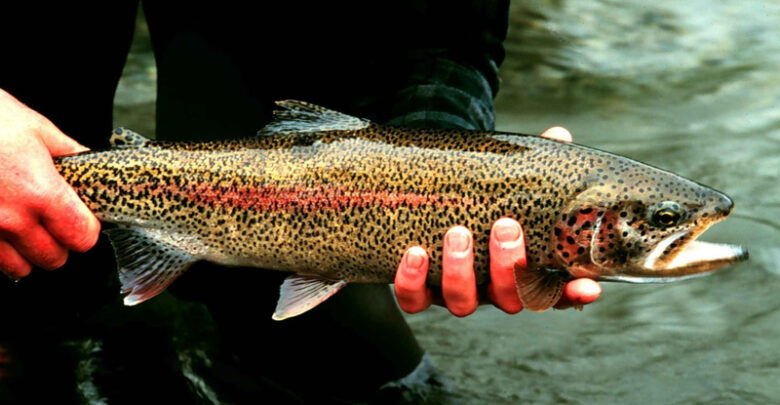 Do you really need another reason to go fishing? 
Well here's about a 1000 more reasons to grab you gear and head out to the river. The Idaho Falls Fish and Game Office released 777 tagged trout, and they are offering between $50 and $1000 to anglers who catch them on the south fork of the snake river. You can read about the program below. 
The South Fork Angler Incentive Program continues on the South Fork of the Snake River, and Fish and Game biologist Brett High was recently on the river capturing fish and putting coded wire tags in the snouts of rainbow trout and rainbow/cutthroat hybrids.
How Much Are They Worth?
The 777 marked trout are worth between $50 to $1,000 dollars each. Fish are wire tagged several times each year with hundreds being marked each time. About 1,000 rainbows and hybrids were tagged each in year in 2016 and 2017 in the South Fork of the Snake River.
The tags are invisible from the exterior of the fish, so rainbow trout heads must be turned into the Idaho Falls Fish and Game Office at 4279 Commerce Circle for scanning to see if they have a wire tag. Heads will be scanned on the first Friday of every month, but anglers can turn in fish heads at the office Monday through Friday, 8 a.m. to 5 p.m.
Why Is This A Good Thing?
The incentive program encourages anglers to harvest rainbow trout from the South Fork of the Snake River in an attempt to prevent them from out competing native cutthroat trout. There is no size or harvest limit for rainbow trout caught in the South Fork of the Snake River.
To see what it's really like to trout fish in Idaho, watch this episode of The Green Way Outdoors where they fish the Snake River and discuss Idaho trout fishing at it's best.