News
Turkey Get Stuck in Semi Truck; Release Goes Horribly Wrong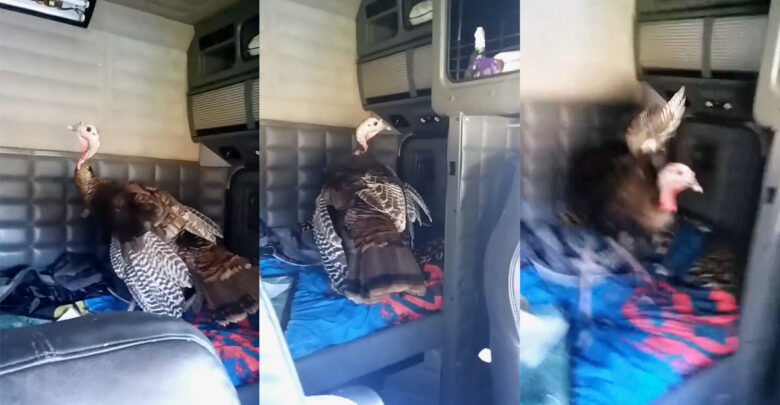 I'm not sure how the turkey ended up in the cab of this semi truck. I'm not sure we will every know how the bird got in, but we certainly know how it got out.
After attempting the make the turkey leave through the passenger door the frustrated trucker finally opened the drivers side cab door. Once the door was open the bird jumped out, but it landed in traffic. The thud and ball of feathers at the end mean the turkey probably did not survive the impact.
Maybe this trucker should brush up on his calling skills.