News
Video: Trail Camera Captures Wolf Chasing an Elk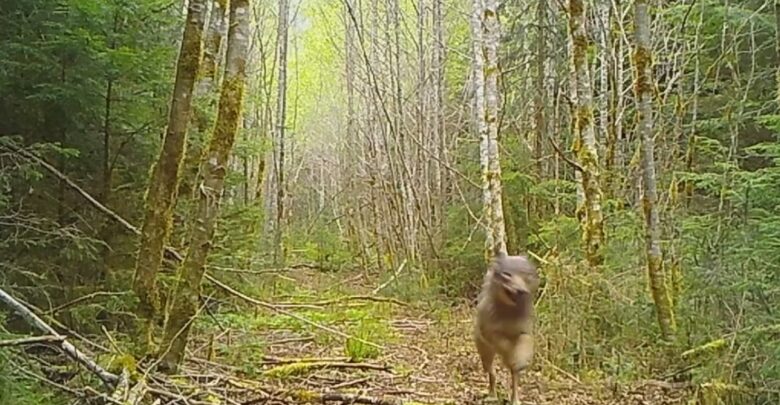 We've never seen footage like this before!
This video was captured by a trail camera placed by Adam Bartsch on Vancouver Island. In the video you can see a cow elk running for it's life. Then seconds later you see a lone wolf in pursuit. We have no idea what happened after they passed the camera. Since it was only a single wolf there is a chance that the elk escaped.
With wolves being reintroduced in parts of the country this could be a more common sight. Learn about the reintroduction programs on this episode of Outdoor Weekly.
Image screen shot from the Facebook video