News
Video: Charging Bison Launches 9-year-old Girl into the Air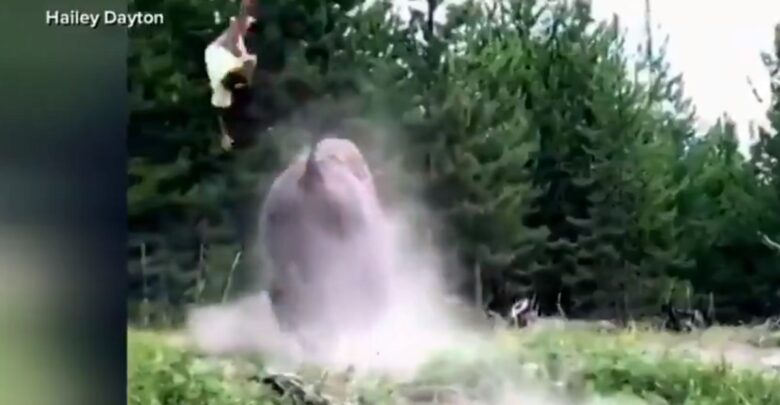 Here's a daily reminder that wild animals can be dangerous if you get to close to them.
A 9-year-old girl is currently recovering from her injuries after being charged by a Yellowstone bison. The girl and her family were dangerously close to the animal when it finally felt threatened. The bison charged at the family and the parents quickly ran away leaving their daughter in the bath of the charging bison.
CAUGHT ON CAMERA: Bison charges at 9-year-old girl at Yellowstone National Park. @EvaPilgrim has the story. https://t.co/hDyxpCnkd9 pic.twitter.com/IwZDJtWXLd

— Good Morning America (@GMA) July 24, 2019
Bison are a protected species in Yellowstone and visitors are not allowed to interact with them. In parts of Canada like Saskatchewan bison can be hunted as part of a manged conservation program. You can watch one of those hunts in this video from Feel the Rush TV.