News
Trending
22,000 Gun owners rally in Virginia to protest gun control legislation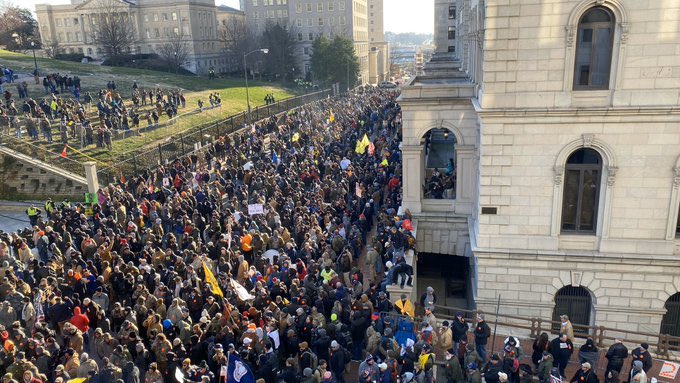 Virginia is becoming a powder keg, and the epicenter for the latest gun control legislation in the country. Virginia has been in the news of recent as Democratic Gov. Ralph Northam has pushed some extreme gun control legislation.
A few things that caught me off guard with this whirlwind of news about Virginia as it's never come out so strong for Democratic values.  You'd think Virginia being the HQ for the National Rifle Association they would have kept their home turf in check.  Guess they are still reeling from their own internal problems.  With the growing population of Washington DC, brings the "educated" and "wealthy" with their sheltered and perfect ideals.
Proposed SB 16 legislation would make it a felony to own the following
a semi-automatic pistol with a fixed magazine capacity in excess of 10 rounds.
Any rifle that can accept a detachable magazine,
Thumb hole stock,
Pistol grip or a second hand grip
Threaded barrel
Shotguns with a detachable magazine, or fixed with capacity of more than seven rounds
The bill would also raise the age from 18 to 21 from owning any firearm.
Time to exercise our 1st Amendment
That said, this led to a rally call for gun owners.  On January 20th, 2020 they gathered at the capital building in Richmond, Virginia. Many were fearful that the rally would lead to violence, like a showdown at the OK Corral. Some were concerned that this would be a rally of hate.  They were all wrong, and here is what happened.
6k of the gun owners went into the fenced off area that was strictly a gun free zone setup.  16k others gathered in the streets.  One gun range owner brought a Barrett .50 cal rifle to march with…guess he wanted to get a work out! People from all walks of life came out to support this rally.  I'm talking the LGBTQ community, African American community, and so many more.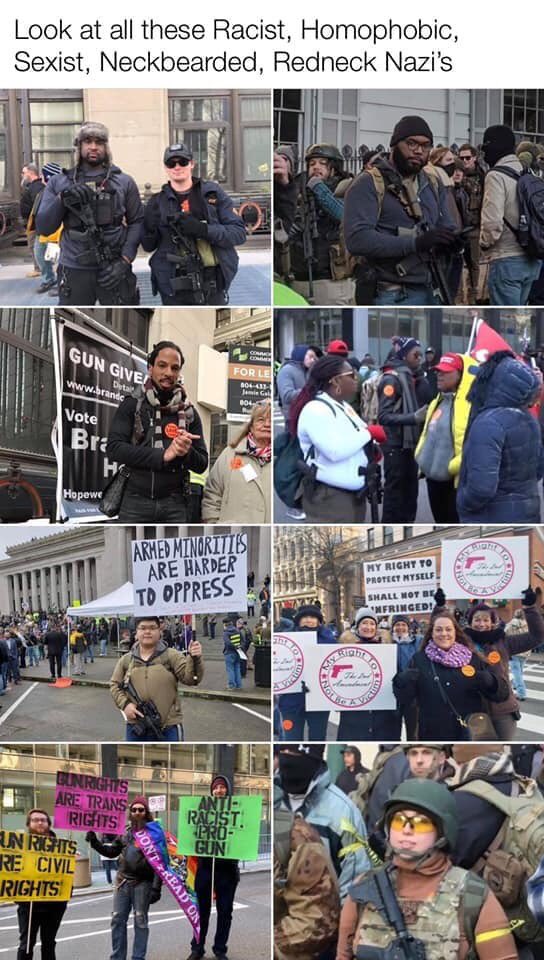 There were a few arrests, but not from violence.  Reports so far show a woman was arrested for wearing a bandanna on her face after being warned three times.
These patriots didn't just leave with what they came with either.  They actually started picking up litter as they dispersed peacefully.  Too bad we can't say this happens at other rallies.
These patriots stayed around after the Virginia rally to even cleanup after themselves.

You don't see this at the Women's March.

Much respect for them.

— Ryan Fournier (@RyanAFournier) January 20, 2020