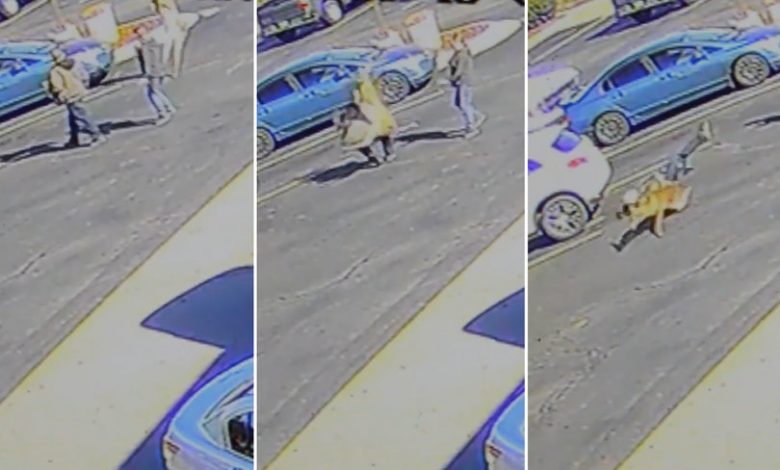 Did somebody say McDonald's? Ken Worthy did when he took his family to one in Locust, North Carolina a few weeks ago. However, it's the after the meal event that took place in the parking lot that changed the course of their day.
The couple was walking through from the restaurant to their car when out of the blue a deer plowed right into Ken. Ken was knocked down, and the deer continues on after the collision.
Thankfully, his wife was not injured. After just a few seconds following the event Ken is back on his feet. If you watch the video below carefully, you'll see that Ken doesn't even drop his Coke, and gets back up with the drink not spilling a drop.
Ken is posted to Facebook stating "Life is crazy sometime, God is good ALL the time! Not injured. PS: Didn't spill my coke!"
https://www.youtube.com/watch?v=0ZoSBDsocm0
What would you have done?  Do you think you'd be able to not spill your drink?