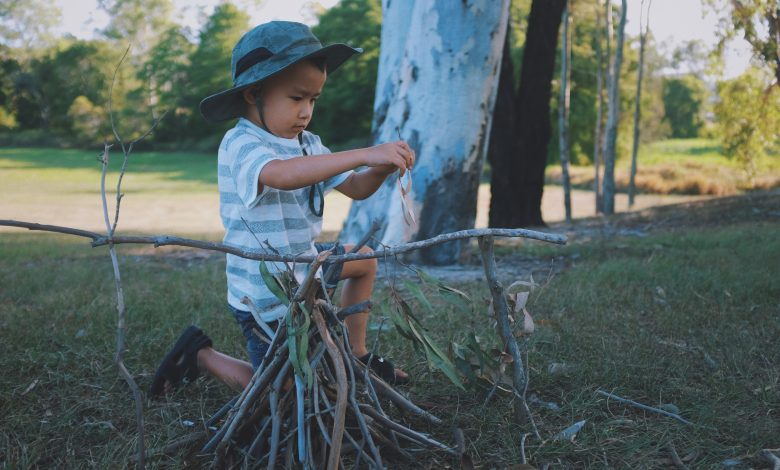 For most of the country, school is done at home right now. However the most important lessons right now aren't being taught in Google Classrooms, or from books.  They are being taught by parents to their kids about basics around the house.  Not simply so they might not have to make their children's breakfast every morning, but lessons they can use to be self sufficient in the future.  Not only that, you will make memories with your children during this forced opportunity at home.
How to build a fire
East of the Mississippi, we are experiencing a cooler May than normal. So building a fire outside to gather to sit around roasting marshmallows is a great opportunity on looking for the right wood to get it started. Not only that you can show them other ways than using newspaper with oil.  Using steel wool and a 9-volt battery was pure magic when I saw it.  Showing kids how to stack wood in and explain the need for oxygen is a great lesson before chowing down on smores.
Basic car care
This seems like a no brainer, but will pay dividends for years to come.  Simply learning how to read a gauge and checking air pressure. How to change a tire if it goes flat is so much more useful, than teaching them how to call roadside assistance.
It goes without saying how to top off fluids such as the oil, radiator fluid, etc will help anyone.
Plant a basic garden
One thing I have missed during this whole stay at home time is visiting the local farmer's market.  Fresh herbs, and vegetables really make the seasons come to life for me by shopping local.  However if you were to have a simple herb garden to show the basic TLC that gardening requires it can demonstrate to the young ones watching, that good things come to those that work hard.
How to make lemonade
Nothing is sweeter than a cold glass of lemonade on the days after playing outside.  I remember when my mom taught me – and I'm going to share the recipe that she learned from working at Chick-Fil-A.
8 lemons, rolled, cut in half, and then squeezed, reserving 4 lemon slices for decoration
1.25 cups of sugar (or Splenda)
6 cups cold water
Mix all of it together in a pitcher – refrigerate for an hour, and pour over a glass of tall crushed ice for best results.
For the adults, I learned later on that if you mixed in a shot of tequila it's a quick and cheap margarita style refresher.
Final thoughts
My grandma used to reply to me when I say I was bored, that "only boring people are". No doubt all this extra time with our children can be trying, and stressful.  It's been years since I've had to do classroom math, and I don't even know where to start when it comes to this common core junk.
Learning these basics from my parents are memories that I treasure more than anything in the world. Take the time to prepare your children with the basics – no one else will.
Is there anything you find to be crucial you're teaching your kids right now?