Life Style
Prince Harry forced to sell rifles, and quits hunting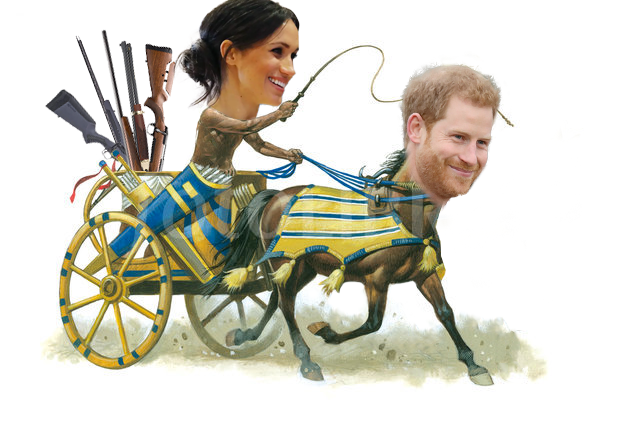 "Never marry the one you can live with, marry the one you cannot live without." – Unknown
For Harry since he's been married to Meghan Markle, he's given up a lot. He's traded his royal titles, publicly funded stipend, his birth country, and the list goes on to be married to the actress. I'm not completely sure I understand what he traded all of that for…
Prince Harry was an avid hunter, and was not a slouch with bagging big game. He was first introduced to the sport at an early age. Being royal means that you get the best of the best, and hunting rifles are no exceptions. Harry had two rifles made by British maker Purdey.  The two hand built rifles sold for around $61,000 USD.
The timing of the sale of the rifles match up to the timing with the couples "megxit" of their residence in the UK. The buyer of the rifles did not know that Harry previously owned them, but was pleasantly surprised when he found out.
It's alleged Meghan would fake headaches to avoid the hunts that would occur at the Balmoral, a Scottish holiday home retreat for Royals.  Close friend, and famous Dr. Jane Goodall known for her long research of chimps shared to the Radio Times, "I think Harry will stop because Meghan doesn't like hunting."
The couple have migrated to the US, currently residing in California. Trump welcomed the couple, but let them know they weren't going to be living here on the US Taxpayer's dime.
I am a great friend and admirer of the Queen & the United Kingdom. It was reported that Harry and Meghan, who left the Kingdom, would reside permanently in Canada. Now they have left Canada for the U.S. however, the U.S. will not pay for their security protection. They must pay!

— Donald J. Trump (@realDonaldTrump) March 29, 2020
There's no doubt some of our readers will be anti anything UK related, as we had a war not to care about the happenings to royalty. I would advise them, that if anything, this shows that no matter your stance in life, when you get married "compromises" happen.  Harry unfortunately is being forced to change every aspect of his life. From hobbies, spending time with family, and where he lives.
We all have the buddy that being in a relationship changes.  Hopefully he's happy, but if he isn't we hope he doesn't stay that way for long.  Is there any advice, you'd give to the prince?