Life Style
Trending
5 Traditional Deer Hunting Tips That Work in 2020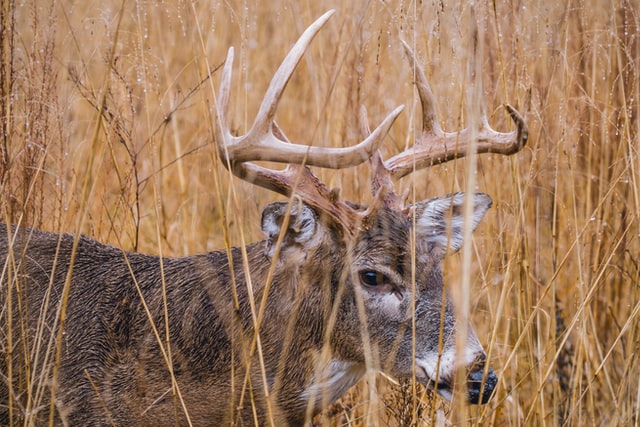 With the wealth of information and new technologies involved in the sport of deer hunting, sometimes it's the basics that we should focus on the most. These 5 traditional hunting tips will go a long way towards a successful 2020 deer hunting season.
1. Scouting
This is both the most understood and least utilized traditional hunting tip. I know many hunters, both new and old, recognize scouting as part of any successful deer hunting trip. But very few put in the exhaustive work it takes to do this right. Scouting deer in your hunting area should start months before the season even beings. Understanding the movements, feeding grounds, water sources, and schedules of your local deer population is key to knowing when and where to be on game day.
2. Scent Control
Deer have more scent receptors than even your favorite hunting dog. The stories of hunters being snuffed due to getting caught upwind of an alert deer are everywhere. Scent considered is considered even more important than camouflage in most deer hunting circles. There are a plethora of cover scents available, but some general rules of thumb are:
Use odorless soaps (or none at all) during personal hygiene routines
Smokers should use a mix of baking soda and water to remove the tobacco smell
Your clothes should be odorless – a handwashing routine in cold water is recommended
Use a cover scent to mask your location and path traveled
3. Stay Down Wind
Along with scent control, be mindful of the wind. Even with the best preparation, you can still be uncovered by that powerful nose if you are letting the wind carry it downrange. Staying downwind applies to both your hunting spot as well as the path you take to get there. Those using treestands and climbers should also be mindful of terrain features that may bring you into the direct line of a deer's nose on a hill behind you. Nothing like getting blown out by a crafty Doe announcing your presence from a couple hundred yards back. Been there, done that. It's no fun when your in the middle of lining up a shot.
4. Camo & Concealment
While the advancement in camo patterns and portable blinds continue to be on the rise, some basic cover and concealment are all you need for a successful hunt. With scent and wind taken care of, the next consideration is breaking up your silhouette. Camouflage clothing does this, but taking it a step or two further is a traditional deer hunting tip that shouldn't be ignored.
Whether on the ground, in a blind, or up in a stand – utilizing natural shapes protruding in front of you will help break-up the "out of the ordinary" shape you're making in the woods. This can be branches set up around you or on your stationary equipment, the use of burlap or camo netting, or anything of this nature that can break up your pattern. This will also help mask your subtle movements during your sit.
5. Be Early, Stay Late
One of the greatest advantages that a hunter can give himself is a dark-to-dark sit. This is especially true when hunting public land or when unsure of patterns and movements of deer in the area. It can be hard to find the motivation to stay put for 12-14 hours, but in most cases, you will be surprised what reward you can reap when doing so.
Just last season I did a dark-to-dark sit in a tree stand and counted a total of 23 deer crossing my path throughout the day. While most will consider the first few hours of the morning or just before dark prime-time hunting hours, and rightfully so, many amazing deer have been bagged at random times throughout the day. Only those on the spot have reaped that benefit.