Life Style
Skull Bound Chronicles: Beyond the Trophy
Jana Waller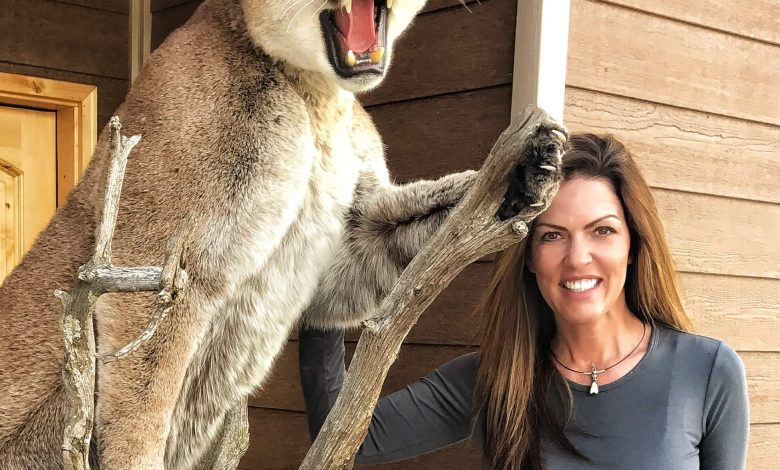 Flash backward to the mid 1800's when the Westward Expansion was in full swing. Where settlers and pioneers dreamed of freedom, independence and wealth. Life was extreme and people were tough, from traveling by horses or wagons, to building homes by hand and living off the land.  Fresh meat was a treat, even if it was only a squirrel or rabbit. People worked hard gathering, gardening and preserving what food they could.  Can you just imagine the looks on some kids faces today if their mother's uttered the words, "Go out and fetch dinner!"

Today we simply put down the tv remote, strain to get off our comfy couches and walk five paces to the fridge or pantry for fresh or packaged food. Some of the younger generations that haven't grown up in a hunting household have no concept of where their food comes from.  And thanks in part to the misinformation of mainstream media, the stereotypes cast by global Hollywood and the birth of the internet giving everyone a loud, often uneducated voice,  many do not understand the fact that there are more animals in this country BECAUSE of hunters and hunting. But that's a whole other article.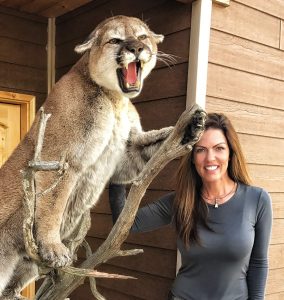 While many hunter's memorialize their adventures by mounting the animal, it's often the only thing non-hunters see, causing them to undervalue the other benefits of the hunt.
Only in the last few decades has the concept of 'anti-hunting' even been a thing.  And while many keyboard warriors will attack hunters on social media or stand proudly on the Capitol stairs with their homemade "Stop Trophy Hunting" signs, they protest something most do not understand.  They try to convince their government leaders and friends on Facebook that we hunters are all blood thirsty egomaniacs who just hunt to put heads on our walls. Their lies couldn't be farther from the truth but in their defense that might be all they see.  Photos of family sitting around the dinner table enjoying fresh steaks or friends celebrating with a hug after a successful stalk don't fit their narrative.
The word "trophy" is defined as 'something gained or given in victory or conquest especially when preserved or mounted as a memorial'.  While the word does fit in regards to a hunter's success, it's often misused.  A young hunter's first doe is a trophy.  The back straps off a cow elk are a trophy.  To me, 'trophy' is in the eyes of the hunter.  It's objective and as personal as our own personal reasons for enjoying the hunt.  While a freezer full of fresh meat, birds and fish is the best trophy of all, especially given the shockingly empty groceries store shelves thanks to Covid, there are other really cool things hunter's can do with their harvests. After 30 years of big game hunting and a home brimming with head mounts and hides, I've tried to find other unique ideas to celebrate a successful hunt. Here are a few of my favorite ideas I'd like to share.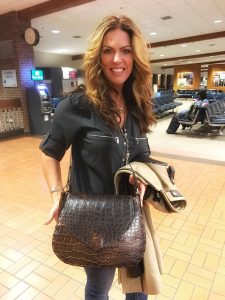 Social media is often a necessary evil, but if there's one good thing that's come out of it, I've met some amazing craftsman and women.  One of my Florida alligator's was turned into a beautiful purse thanks to Katie Luttrell Marsh, a talented leather artist out of Oregon (@luttrell_leather on instagram.).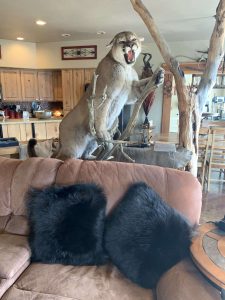 If you're looking for a great alternative, have @midniteleathergoods turn your bear hide into some beautiful pillows! Jessica can turn almost any kind of hide into rustic, decorative pillows, purses, wallets, clothing and more!
One of the greatest options for ladies is creating a magnetic fur collar that can be attached on any shirt or jacket.  @midniteleathergoods has made collars for me out of both bear and coyote and they make the perfect accent to any outfit.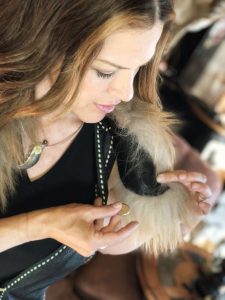 Another option for any hide is clothing.  Once again I called on @midniteleathergoods to make me a couple of bear vests. While they don't technically make you a Viking, you sure feel like one wearing clothing from your own hunt.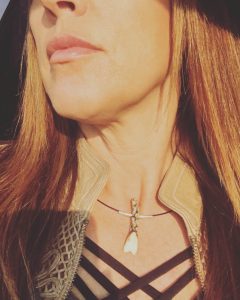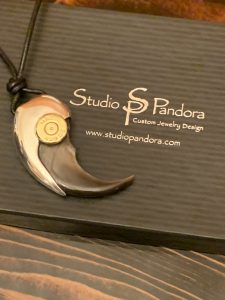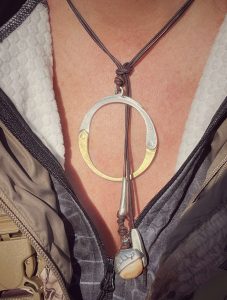 After all of the meat is consumed and the skull or head mount hangs proudly on your wall, you can take it one step further and make jewelry out of most big game animals teeth or claws.  Studio Pandora out of Missoula has turned many of my bear claws and elk ivories into beautiful jewelry.  I've also worn pieces made from moose teeth, ostrich claws and turkey spurs.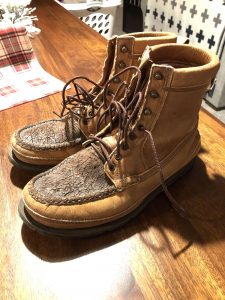 My friend Mason Payer had these incredible boots made from his cape buffalo and hippo hides.  Russell Moccasin, a company that originated back in 1898, can make custom fitted boots and shoes from your personal hides.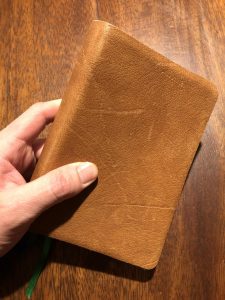 Mason also personally made what I feel is one the most special mementos from a hunt I've ever seen!  He took the remaining left over hide from his cape buffalo, watched some how-to videos, and made a cover for his bible.  
These are just a few ideas of how we can make more out of a hunt.  I love the concept of using everything we can from a harvest, from making bone broth to jewelry, clothing and other unique items.  it's also a way to open up conversations with people about what hunting is all about.  I've often started the dialogue with various check out cashiers by answering their question, "Wow, what is that necklace made from?" or "Is that real fur?"  Stand tall, despite some weird responses you may get, and remind others that we hunters are the greatest protectors of wildlife this country has. 
For more insights to Jana Waller, check her out in Skull Bound Chronicles here on CarbonTV.