Reviews
Dorsey's Casting Call Wins Gold From Non-Fiction Authors Association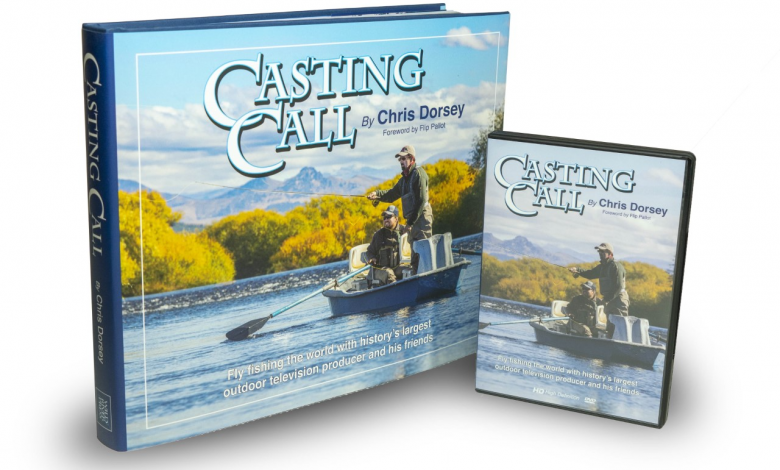 Denver, Colorado—Amid a field of more than 1,000 entries, Chris Dorsey's latest book, Casting Call, Fly fishing the world with history's largest outdoor television producer, was awarded a gold medal from the 14,000-member Non-Fiction Authors Association. It's the highest award the association bestows on a book. "The award is like landing the big one," says Dorsey, "the book and two-hour companion film project represents an enormous amount of work over several decades so it's nice when qualified judges validate that effort." 
From the official NFAA award release: Casting Call, by Chris Dorsey, is a visually stunning 300-page "coffee table" volume that takes the reader from the rivers of Alaska and Canada to Patagonia and the Amazon, with some colorful stops in between. The theme is fly fishing, but the core of this book is Dorsey's personal passion for the outdoors. The author skillfully writes with gentle self-effacing humor, voicing a father's hope that his sons will love the sport of fly fishing as much as he clearly does. Throughout the book are quotes from literary figures from Charles Dickens to John Steinbeck, as well as more traditional conservationists and luminaries of the fly fishing world, reflecting on the transformative power (and humor) that abounds when spending time in nature. The author advocates fiercely for preserving wild rivers, teaches respect for the fish he catches, and clearly enjoys introducing his readers to surprises that await those who make the time to get into the outdoors—the wilder, the better.

The photography throughout this book is breathtaking. The book design is incredibly artful, inviting the reader to enjoy Dorsey's narrative, but to linger as well over the images of a sunset in the Bahamas, or early morning light in the steppes of Patagonia or the vastness of the Alaskan wilderness. 
The stories woven throughout this book will keep you up later than you had planned, whether you are an ardent fly fisherman or simply a nature lover. While the author has made a living producing and starring in television productions focused on outdoor adventures, this fact is referred to rarely. It is instead an understated backdrop. In this book, from the author's perspective, nature and its wonders are the stars.
Copies of Casting Call signed by the author are available from Sporting Classics at www.sportingclassicsstore.com.