Announcements
Kristy Titus Brings Her Popular Outdoor Series "Pursue the Wild" to CarbonTV
Additionally, CarbonTV is the Exclusive Location for Titus' New Podcast: Wild & Uncut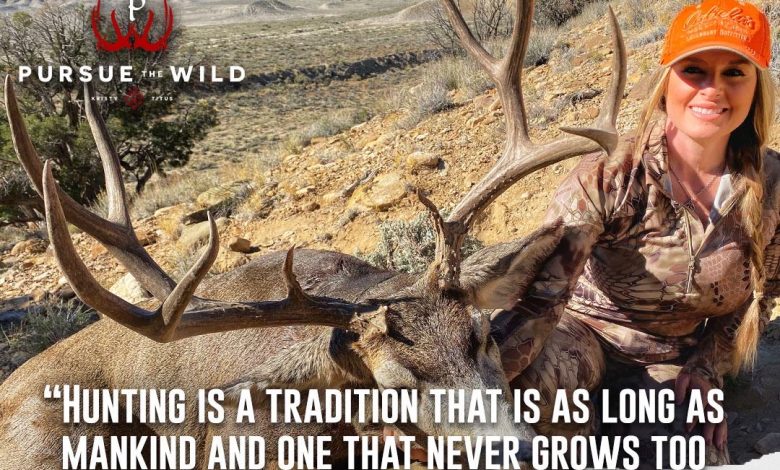 MICHIGAN (March 24, 2022) – Renowned hunter, competitive shooter and NRA instructor, Kristy Titus, is bringing her popular digital series, "Pursue the Wild" to CarbonTV where she combines her passion for conservation, her support for 2nd Amendment rights along with her hunger for adventure and wild game. Viewers will see first-hand how her love of the outdoors rivals her love for mentoring women and children on their journey to not only find themselves, but also their strength and connection to wild places. 
More Content From Kristy Titus
Additionally, CarbonTV is the exclusive location for Titus' new podcast "Wild & Uncut." This audio and video podcast will give listeners access to behind-the-scenes conversations and in-depth perspectives on important topics such as free-market conservation principals, shooting sports, and much more. 
"I am so happy to have found a welcoming and uncensored home for my digital series, Pursue the Wild, and my new podcast Wild & Uncut, on the CarbonTV platform," shared Titus.  "Airing content that promotes our hunting traditions, conservation through hunting and our cherished shooting sports without fear of social media and digital backlash is the best reason that we should all be watching CarbonTV and why I am so proud to be a part of the CarbonTV family."
Where To Watch CarbonTV
Stream both "Pursue the Wild" Season 5 and the "Wild & Uncut Podcast" with Kristy Titus anytime on any device on CarbonTV, the home for everything outdoors. 
CarbonTV is the largest OTT / VOD distribution platform specializing in outdoor content, now also available globally through FAST Channel and connected tv platforms. Watch the entire library of content for free anytime and stream the best outdoor television including shows like A Sportsman's Life with Larry Weishuhn, Decivilized with Laura Zerra, Chaisin' Tailwinds, the Fish Guyz, Wilderness to Table, Fox Pro Hunting TV, Savage Journeys, AMS Bowfishing, and All Things Hunting.  CarbonTV has paved the way for Live Streaming videos of incredible wildlife activity such as the "Crush Cam" at Lee and Tiffany Lakosky's Iowa farm.
Here is a video from Kristy Titus series Pursue The Wild: